If you are looking for the water damage restoration near me Canton residents use, please keep reading. Whether you have water damage, storm damage, flood damage, fire damage, smoke damage, or mold damage you need professionals. And we are the premier damage restoration and repair company in Canton, GA, Can-Restore.
Contact Can-Restore At (770) 735-2695 For Water Damage Restoration Near Me Canton
At Can-Restore our restoration specialists manage wet basement cleanups all the time. so, if you are one of the many Canton homeowners and business owners with a basement flood, contact us. So far this year has brought the local area a ton of rain and more is coming. That means more basement issues.
Learn How To Cleanup Water Damage From A Canton Basement Flood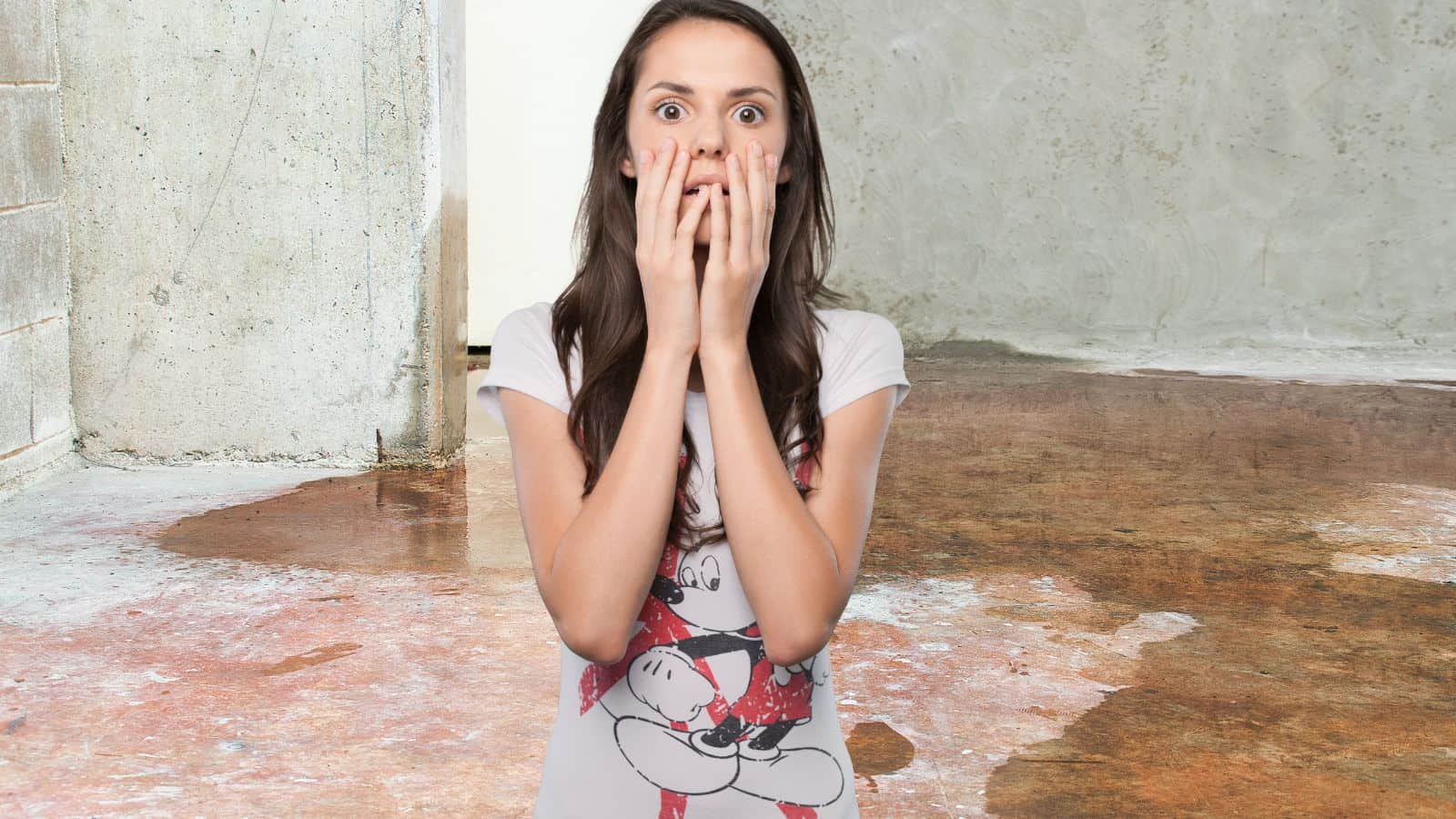 Flooded basement cleanup is not the worst thing in the world. But you cannot do it half way and get good results. There are precise steps to follow and techniques to use be successful, without residual effects. What are the residual effects of a poor cleanup job? It is mold. Leftover flood moisture will let mold grow everywhere. And a mold infestation damages your home and your health. Here are six steps to help you cleanup right the first time.
Step 1: Contact Your Flood Insurance Provider
The initial step is to begin the claims process. Have you purchased flood insurance? Your insurance policy may cover some of the damage and repairs. Give them a call if you need assistance getting things started.
Step 2: Turn Off The Power
Turn off the power to your home or the flooded area if you can do so safely. Water and electricity are incompatible. By skipping this step, you are putting your safety at risk. If you cannot do it safely, wait for the professionals to turn it off, which could be firefighters, the electric company, or a professional restoration company.
Step 3: Stop Intrusive Water
That may seem obvious, but it is sometimes more difficult than it appears. For example, if you have storm-related flooding, be safe. Let the storm clear and the flood waters recede before you act.
Finding the source of a leak, especially one that has caused water damage and is behind a wall, can be challenging. It's a good idea to turn off the main water line first. Then follow the flooding you identify the offender. Afterward, fix it. Cleaning up water is pointless if more is on the way.
Step4: Moisture Extraction 
Water extraction is the first step a restoration company will take. The key to a quick and effective flood recovery is to get the water out as soon as you can. You should avoid attempting this with a wet/dry vacuum and a mop. Commercial extraction tools are necessary for quick moisture removal during flood water restoration.
Step 5: Cleaning and Drying
For the purpose of removing moisture, we combine ducting, blowers, air movers, floor drying systems, cabinets, wall cavities, and ceiling drying systems. A reputable restoration business can completely dry out the flooded area. Dehumidifiers facilitate faster drying. Although you could attempt this with fans and open windows, timing is crucial to prevent mold growth and the right equipment will dry the area much more quickly than you can.
Cleaning up starts after the area has dried. This typically involves sewage cleanup, dry cleaning of fabrics, upholstery, linens, and clothing harmed by the flood, as well as cleaning of personal property. It also typically involves professional cleaning of wood, vinyl, or carpeted floors, including removal and replacement, if necessary. An antimicrobial treatment will assist in preventing the accumulation and growth of potentially harmful bacteria in addition to cleaning.
Step 6: Mold Inspection and Removal
After the cleanup, is a mold inspection. Mold can develop in moist places. As a result, before the project is finished, mold removal and mitigation will take place, and a mildewcide will be applied. There are numerous approaches to water damage cleanup, but working with a reputable restoration company is the best way to guarantee you won't have to deal with toxic mold after the flood.
Canton Wet Basement Water Damage Restoration Solutions
Which Canton wet basement solutions will work for you? A flooded basement necessitates the use of wet basement preventative measures and mitigation strategies in Canton. We are all too familiar with humid and wet basements. But what are you going to do about it? Wet basement solutions are required! Before you do anything, read this for some excellent suggestions and solutions.
Gutters And Downspouts
Adding gutter extensions is one of the quickest and simplest wet basement fixes in Canton. When gutters and downspouts are doing their job properly, water will be directed down the roof line, across the house, and away from the building. And we cannot stress the importance of functional gutters and downspouts. Remember, water that comes off a roof must not accumulate too close to a building's foundation.  When it does, the foundation gets saturated and moisture seeps into the basement. And frequently basement flooding results.
Get A Sump Pump
Your basement's water buildup is pumped to a basin by sump pumps. If you still require a sump pump and your basement is below grade, it is a good idea to make the purchase. If you have one, make sure the pump is operational on a regular basis to prevent basement flooding.
Check Your Appliances and Pipes
More than just floods and torrential rains are to blame for the flooding. When a pipe bursts or an appliance fails and leaks, a basement may flood. These kinds of problems that lead to basement flooding can be avoided with the help of an inspection of your plumbing and appliances.
Landscaping Adjustments
Directing water away from a home foundation with additional gutter extensions can solve wet basement problems. Another Canton wet basement solution is adjusting landscaping to manage water around a home. Landscaping changes are an efficient way to direct water away from a foundation instead of toward it.
Insulate Pipes and Fix Vents
Insulating your pipes is a reasonably simple Canton wet basement fix that you can carry out on your own. This will inhibit condensation and prevent it from seeping into your basement. Another simple solution is to tape your dryer vent to ensure that any humid air from your dryer will not escape into your already humid basement.
Inspect Your Basement and Foundation
Cracks in your foundation can cause basement flooding. Annually inspect your basement walls and foundation. A careful inspection will reveal minor foundation cracks and moisture issues. The point of this is to enable you to maintain your foundation and minimize basement flood events.
So, repair cracks and fill gaps you discover during the inspection. Making minor repairs, and waterproofing the basement walls and floor does wonders. With a little effort a basement flooding problem can go away.
The Best Canton Water Restoration Services
Do you live in fear of having a flooded basement? Canton's basements are vulnerable to water damage and frequently flood. Your concerns about your basement flooding are reasonable. But, after reading the wet basement strategies here, you know what precautions to take to stay dry.
Remember, to prevent a wet basement, seal any cracks in the foundation and waterproof it annually. Regularly and thoroughly inspect the basement walls and foundation. And make sure your gutters allow water to flow away from your home or business.
Unfortunately, even the best methods for drying out a wet basement are not sufficient. So, occasionally you will experience flooding and water damage. If this happens, you can depend on Can-Restore to handle water damage restoration. Call us at (770) 735-2695 right away to learn more about wet basement solutions and water damage restoration.