What Can You Expect When You Need Water Damage Repairs in Woodstock?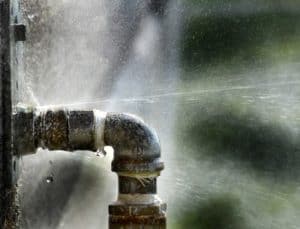 Water damage repairs in Woodstock are not something most people put on their bucket list. However, if you have water in your house, thee repairs shoot to the top of your list of priorities.  Understanding the ins and outs of water damage repairs will help you. Knowing what to expect removes some uncertainty and dread from the process. Here, you will learn about water damage repairs in Woodstock including how long they take. Finally, you will also learn why they take so long.
What is Water Damage?
Water damage is defined as the presence of water where it doesn't naturally flow that can cause damage or loss including wood rot, rust, material de-lamination, and mold growth. When water damage occurs it can ruin the materials that make up your home. Wood, drywall, and other components may need repair or replacement. And water can damage and destroy the furniture, appliances, and belongings as well. It can be as minor as water spots or as major as complete destruction of your property.
What Causes Water Damage Besides a Natural Disaster?
First, it's important to understand that water damage in a home can come from a variety of sources. In Woodstock, rain and flooding are not always the most common causes. Instead, residential water damage from leaky faucets or burst frozen pipes happen all the time. Water heaters, dishwashers, and clothes washers also leak and spill water causing damage and growing mold. So, plumbing system leaks and fails cause massive water damage. But another source of this damage is your HVAC system. Air conditioner condensers can become dirty and fail to properly drain. Yet another way to flood your home in Woodstock. Furthermore, you might even have storm damage to your roof or siding. Rain can come inside to flood your home after wind damage, hail damage, or tree damage. These are some of the most common reasons people need water damage repairs in Woodstock.
What Happens During Water Damage Repair?
A good restoration company will go through a series of steps to ensure proper and complete repair and restoration of your home.
Here is a breakdown of what you can expect:
24-hour emergency response when you have water in your home
Damage assessment
Water extraction to remove as much water as possible, as quickly as possible
Drying of the area and the structure including use of industrial fans, specialty flooring, cavity, under cabinet, and inner-wall drying equipment, and dehumidifiers
Antimicrobial treatment to prevent mold and bacteria
Dry cleaning of the area and the personal property affected by the water
Floor, carpet, and upholstery cleaning
Sewage cleanup, if necessary
Mold inspection and treatment, if necessary
Repair and reconstruction of property and home structure
Deodorizing
Restoration of furniture, documents, and electronics
And finally, air scrubbing to remove any lingering odors from the water
How Long Does It Take to Complete Water Damage Repairs?
Restoration after the presence of indoor water isn't always a long and drawn-out process. It really depends on how much water was involved, how long it sat before it was discovered, and the extent of the damage. Ultimately, making sure the restoration is done properly is going to prevent future damage and additional, costly repairs down the road.
First, it's important to understand that this isn't a task you should try to manage yourself. When you have water in your house, it can affect areas you can't see, with results you can't imagine. Having a professional team come to evaluate the damage and create a treatment plan is crucial. Patience is key during the cleanup, but don't wait to make the call when you see water. In the end, the longer it sits, the more damage it can, and will, do.
Local Woodstock Water Damage Repair Experts
If you have water damage in your Woodstock house, timing is critical. Therefore, the sooner the process gets started, the more likely you'll have a complete and successful cleanup. Trusting a team of professionals with experience and state-of-the-art equipment is the best way to get good results. We are the team you need to get it done in a timeframe that works for you and your life.
Contact our team at Can-Restore for help with water damage repairs online or by calling (770) 735-2695.