Cleaning Smoke Damage in Canton is No Joke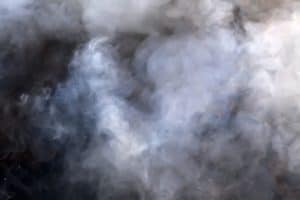 When we're talking about cleaning smoke damage in Canton, we're talking about a serious job that's no laughing matter. However, it doesn't have to be a nightmare, even if it might seem like one. Getting informed is a great step to reducing the horror that smoke damage in Canton can present. Here's everything you need to know about smoke damage, including why cleaning it can seem like such a nightmare.
What is the Deal with Smoke from a Fire?
All smoke is not created equal. What makes up smoke? It's not just the flames themselves but what is burning during the fire that determines the composition of smoke. For example, if mostly wood and organic materials burn, the smoke is very different from if many synthetic materials burn. No matter the fuel, smoke generally consists of chemicals, liquids, solids, and gasses that are produced by the fire as it burns in addition to carbon dioxide, carbon monoxide, and soot.
Do You Tackle the Smoke Residue First?
When people think about cleaning up smoke damage in Canton after a fire, most think first of the soot and smoke residue because that is what you can see. However, the important thing is to tackle the smoke residue first. The tricky part is understanding what the smoke residue is made up of and how best to approach the cleanup.
This is one of the reasons smoke damage cleanup can seem like such a nightmare. If you clean up the smoke with the wrong products and tools, it can cause more damage and result in an unsuccessful cleanup. Why? Because smoke from different types of fires is different. It requires different cleaning processes depending on what was burning.
Are We Talking About a Dangerous Job?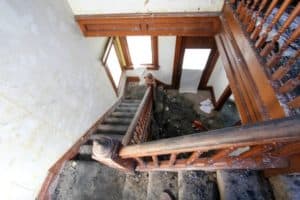 Cleaning up after a fire is never fun, but it can also be dangerous if not done properly. Not only do you have to be aware of the debris and possibly compromised structure of the home, but you have to be aware of the dangers of the smoke residue.
Synthetic materials, such as furniture, flooring, toys, and appliances, are increasingly common in the average home. When this type of material burns, it leaves behind smoke and soot residue that is smeary and difficult to clean up, but the residue is also toxic and dangerous to breathe and touch. Therefore, cleanup needs personal protection, including long sleeves and pants, protective eyewear, protective face masks, and gloves. This is true of all smoke cleanup, as all of it is potentially a hazard to your health.
What About the Smell?
When we start talking about smoke odor, we start talking about the real nightmare in the cleanup process. Why? Because smoke odor is real, it's terrible, and it's incredibly hard to get rid of. Smoke particles float through the air into every nook and cranny of your home. It goes behind walls, under flooring, into vents, and it settles on your belongings. And the odor goes with it.
Think you can open some windows and air it out enough to settle back in? Think again. Houses have been torn down due to seemingly everlasting smoke odor. However, when treated properly, you can get rid of the smoke odor. Restoration professionals have the tools, the knowledge, and the experience to address the smell without leaving you living in a bad dream of bad odor.
Smoke Damage Restoration in Canton, GA
A house fire is one of the worst things you can experience. It is, in itself, a bit of a nightmare. The cleanup, however, doesn't have to be, and that includes the smoke cleanup.
If you have a fire in your house, don't try to manage the cleanup yourself. Instead, contact Can-Restore to help clean smoke damage in Canton by clicking or calling (770) 735-2695.