Fire restoration, Canton, is best left to reputable local professionals. So, call a pro to address fire damage to your Canton property immediately after a fire event. After extinguishing the initial flames, fire damage will persist for days. Therefore, contacting a fire damage restoration company in Canton like Can-Restore is of the utmost importance. Can-Restore will respond to your call and react as fast as possible. We know that a quick response can make all the difference. Addressing the fire damage ASAP is job one. Addressing the issue allows you to save more of your property and belongings. Our well-trained staff knows the tragedy you are experiencing.
Can-Restore is an excellent restoration company that will assess the full extent of the damage to your residential or commercial premises. We will supply all the necessary fire damage restoration services, from structural support to board-ups. In addition, our trained team will pack your belongings with kindness and respect, listen to your worries, and work hard to clean and deodorize your property.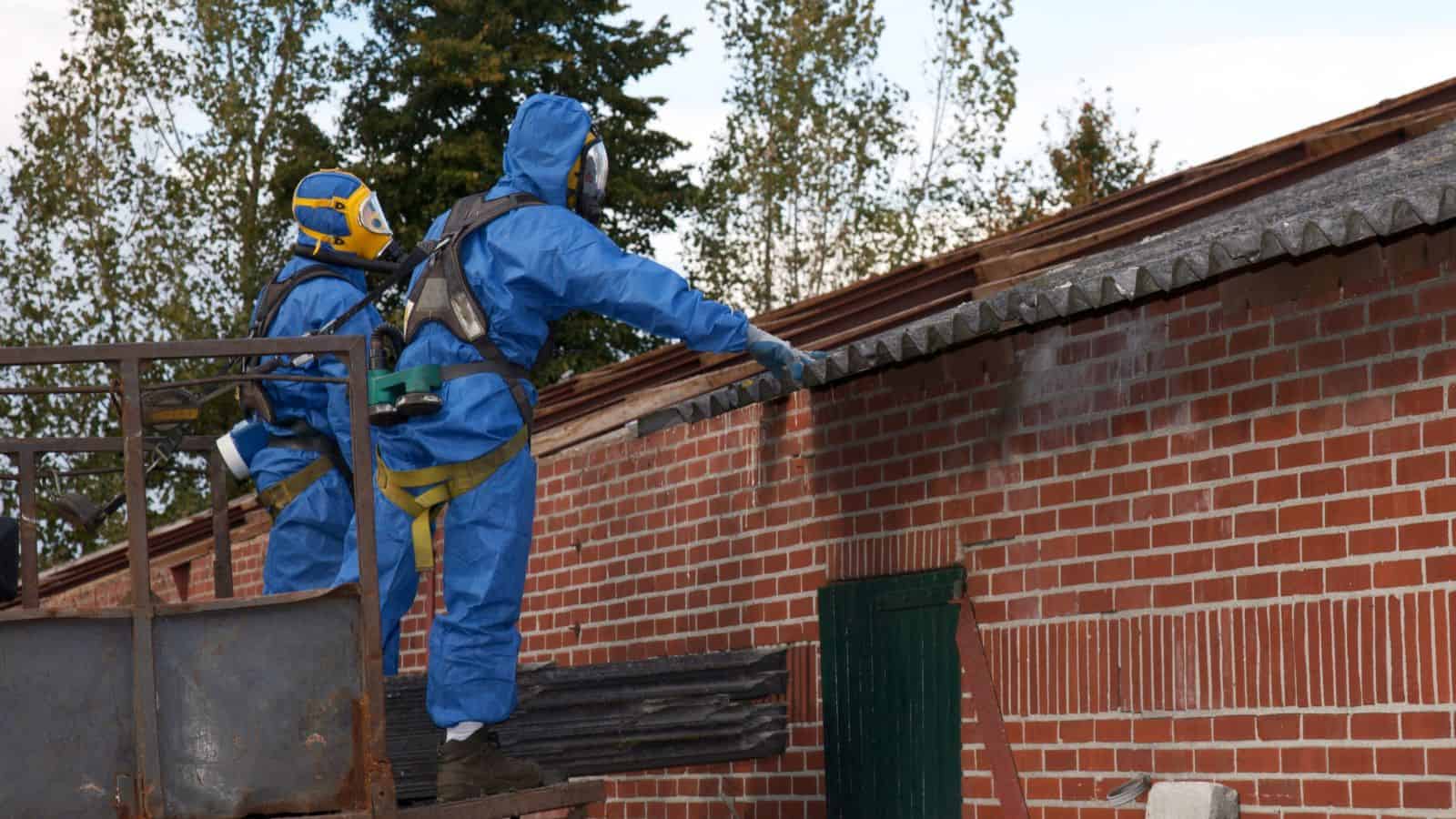 Our experienced team will begin by assessing the damage. Then we will remove items from the premises, selecting and cleaning salvageable ones. Next, we will remove soot and any pollutants from the air and all surfaces. Can-Restore will work closely with you and respect your property and personal belongings. We use the most state-of-the-art technology to restore the structural integrity of your property. Finally, Can-Restore technicians will deodorize, clean, and rid all areas of smoky odors.
What should I do after a fire?
What to do after a fire is just as important as what not to do. After a fire, no matter how small, be sure to contact Can-Restore immediately in Canton, GA. Please seek out a qualified fire and water damage remediation company to help preserve your property contents and complete emergency services to safeguard your residential or commercial property.
What should I not do after a fire?
Here are a few things to remember not to do after a fire. Do not clean or wipe the smoke and soot residue by yourself. Only turn on electrical appliances, such as the TV, once a professional completes an evaluation and risk assessment. Refrain from using furniture or carpet with fire damage. Do not consume food exposed to heat, soot, or smoke, including non-perishables.
Fast and Responsive Can-Restore Fire Damage Restoration Services in Canton
Smoke and Fire Damage Restoration Reconstruction and Repair
Fire and smoke damage often lead to structural damage that our construction team can address. Can-Restore's construction professionals will provide the required structural repairs, ensuring the project runs smoothly and safely.
Canton, GA Deodorization and Smoke Odor Removal
Can-Restore will use special tools and industrial deodorizing equipment for smoke odor removal. Our process removes putrid smoke odor and improves indoor air quality; this is especially important in smoke odor removal jobs. In addition, we use the most advanced air filtration devices. HEPA filtration and charcoal filters help us to remove toxic airborne particles and odors to help improve indoor air quality after a fire.
Our smoke damage restoration goal is to remove harmful smoke toxins and odors, leaving you with the cleanest air possible. In addition, our trained professionals ensure that no odor remains so that your property is left clean and fresh.
Additional Temporary Protection Measures
Roof tarping and board-ups protect your property from additional damage, such as intruders and inclement weather. It is common for fire and smoke to damage your windows, doors, and roof. We will board up doors and windows to protect your business or home from curious onlookers or vandals that may attempt to enter a damaged building. It is also sometimes necessary to tarp roof areas damaged or destroyed by fire, rain, wind, or storms to prevent additional water damage.
Water Damage Repair and Specialty Cleaning
Water damage takes place super fast when water wets your property. Hardwood floors, carpet, walls, baseboards, ceilings and personal items can suffer immense damage in a matter of minutes. Contact Can-Restore certified and IICRC technicians immediately when you need water damage restoration services in Canton, Georgia. We will help you to get your residential or commercial property in better than before condition.
We are available 24/7 so we can be there when you need us most and Can-Restore's team of experts knows timing is crucial when dealing with water damage. We have decades of combined experience and the best training, techniques, and equipment to ensure your home or business gets top-quality results.
Mold Removal
Discovering mold in your home or business can be a distressing experience. Mold is a dangerous substance that can lead to inhabitants experiencing respiratory issues or allergic reactions from inhaling toxic mold spores. That is why if you discover mold, it is essential to go with a company specializing in mold removal services in Canton to ensure everything is correct. Hence, you and your family or customers are safe. The mold removal specialists at Can-Restore will work diligently on your property until the indoor air quality tests pass and we eradicate all mold.
Because mold can invade your home quickly and spread throughout it, contaminating dry walls, flooring, carpets, and more, it is vital to get help quickly. Avoid breathing in the air where mold is present and avoid disturbing the area, which can lead to further contamination. Can-Restore is available 24 hours a day, seven days a week, to deliver rapid response mold remediation and mold removal services. You call us, and we are on the scene, handling the mold damage removal details of mold remediation so you can get on with your life.
Property Cleaning and Pack-Outs
We inventory, clean, deodorize, repack, and store the items we pack-out. In certain circumstances, we will pack out, restore, and clean these items off-site, depending on how much space is available at the job site, then deliver them back to your home.
Pad and Carpet Removal
Our specialists can often restore fire, water, or smoke-damaged carpet to pre-loss condition. The cleaning procedures can return the look of your carpet to its pre-loss appearance without damaging the fibers. When carpet restoration is impossible, our certified technicians safely remove and dispose of the unsalvageable carpet and padding.
Puffback Cleanup
A puffback can occur when oil or gas-burning furnaces, boilers, or water heaters, backfire. When this happens, smoke and soot shoot into your home or business. After a puffback events, soot and debris accumulate in vents, ceilings, baseboards, and flooring. Our technicians will act fast to get you to pre-loss condition.
Questions Customers Ask About Fire Restoration in Canton
What if the fire is late at night, and I need assistance?
Can-Restore is open 24/7. So, we are always open and ready to respond to your call for fire, water, storm, flood, or mold damage restoration at once. We always restore your property correctly the first time. That is our top priority. Call us now.
Can I get a free estimate for fire restoration, or how much does it cost?
Call us for a free estimate of our fire damage restoration services in Canton.
Does my insurance cover a home fire?
It depends on your policy. If it is covered, your insurance provider will cover costs up to your policy limit, and you will be responsible for the deductible. Contact your insurance agency to find out if this loss is covered.
What goes into fire restoration services?
Fire restoration may involve things like property board up, demolition, and reconstruction on top of tasks such as debris, odor, and soot removal, cleaning and working to remove any disturbed hazards such as lead and asbestos.
What is salvageable after a fire?
Generally, items that survive a fire without absorbing water and smoke are salvageable. These items may suffer some staining, but a damage restoration professional will have the tools and training for effective cleaning. Always contact a local remediation company if you need help cleaning up after a fire.
Contact Can-Restore
Our professionals cleanup flood damage. So, when a flood sends water your way, you can call Can-Restore for services in the canton area, Canton is in the north metro Atlanta area. A flood can occur after a fire, heavy rains, hurricane-type storm, or an appliance leak.
Rely on us for quality fire damage restoration, mold removal, and water damage Canton cleanup. Contact our team at Can-Restore pros for help with water damage repairs online or by calling (770) 735-2695.