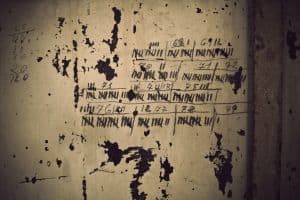 A flood is defined as a body of water that rises to overflow an area that is generally not under water. If you experience a flood, you understand that definition all too well. But what is flood damage, really? Here is a view of flood damage by the numbers.
Flood Damage Data
The National Weather Service has estimated that floods cause approximately $50 billion in damage annually. That rate has gone up consistently over the last century. Whether that increase is due to increased population or climate change is a non-issue when the flood is in your neck of the woods.
Real Cost of Flood Damage
Flood damage can create costs beyond the immediate cost of repair and restoration. Loss of business and/or income, temporary housing needs, property value impacts, insurance costs and emotional and psychological impacts are all part of the cost of floods and flood damage.
Most Common Types of Flood Damage
Floods can cause enormous damage. The most common flood damage includes:
Structural damage (flooring, ceilings, baseboards, etc.)
Personal property damage
Mold and microbial growth that causes health related concerns
Stress and emotional trauma
If you're dealing with a flood, don't face it alone. Flood damage can be much more extensive than many people realize and can take an emotional and financial toll. Talk to an expert at Can-Restore to help you restore your Marietta home and your life.