Water Damage Restoration Company in Canton
A water damage restoration company Canton will help you and your home recover after a disaster. But, how do you know that you need professional Canton water damage restoration?
The answer is simple. After your home suffers a flood or fire, even if it appears to be minor, be on the safe side and call a reputable restoration specialist.
Can-Restore is the trusted local company Canton calls when home damage strikes. Your residence is your safe place. This is where your family should feel safe. However, when terrible unexpected things happen, all you will want is a quick return to that safety.
So, if you find yourself cleaning up smoke, fire, or water damage, DIY is not best. Instead, hiring a professional damage restoration company is a better solution.
DIY Water Damage Cleanup Verses Professional Restoration Services
After sudden water, fire, smoke, storm, or mold damage hits your home, it is common to feel overwhelmed. The place you once felt secure is no longer safe. That can make you feel like your family's mental, physical, and financial well-being are at risk.
You may want to clean up the damage. But DIY restoration takes a heavy toll on homeowners by raising stress levels. And you will wonder if your DIY cleaning efforts will do the job.
Sadly, taking on water damage, in most cases, is not something DIY efforts are not completely effective. And can lead to problems down the road like mold.
Professional Damage Restoration Helps Reduce Stress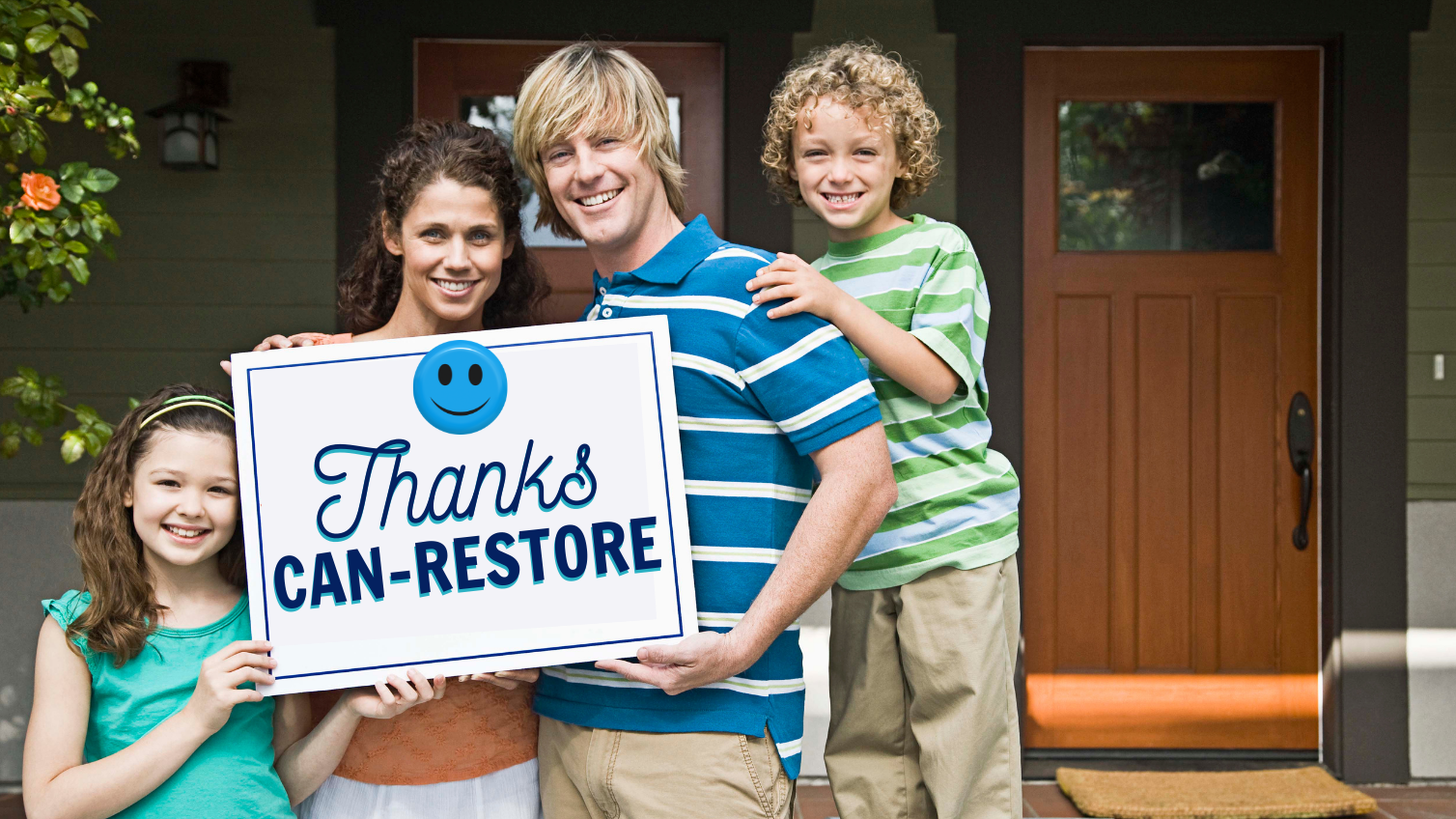 Fortunately, you have no reason to take on all this stress alone. Instead, work with Can-ReStore's restoration company to put your uncertainty to rest. When we complete the damage restoration, your Canton home will be in near-perfect condition.
Our water damage restoration team knows how to find and fix any issues they find. And that takes skill because not all water damage is in plain view. It is the hidden damage that only experts can seek out and remediate.
Can-Restore removes all traces of water, smoke, or fire damage for good. And, best of all, our water damage experts work fast. So, you will be able to return home sooner than you might expect after we cleanup and repair water damage.
Read on to learn more about types of damage and our Canton restoration services and solutions.
Water Damage Restoration And Mold Prevention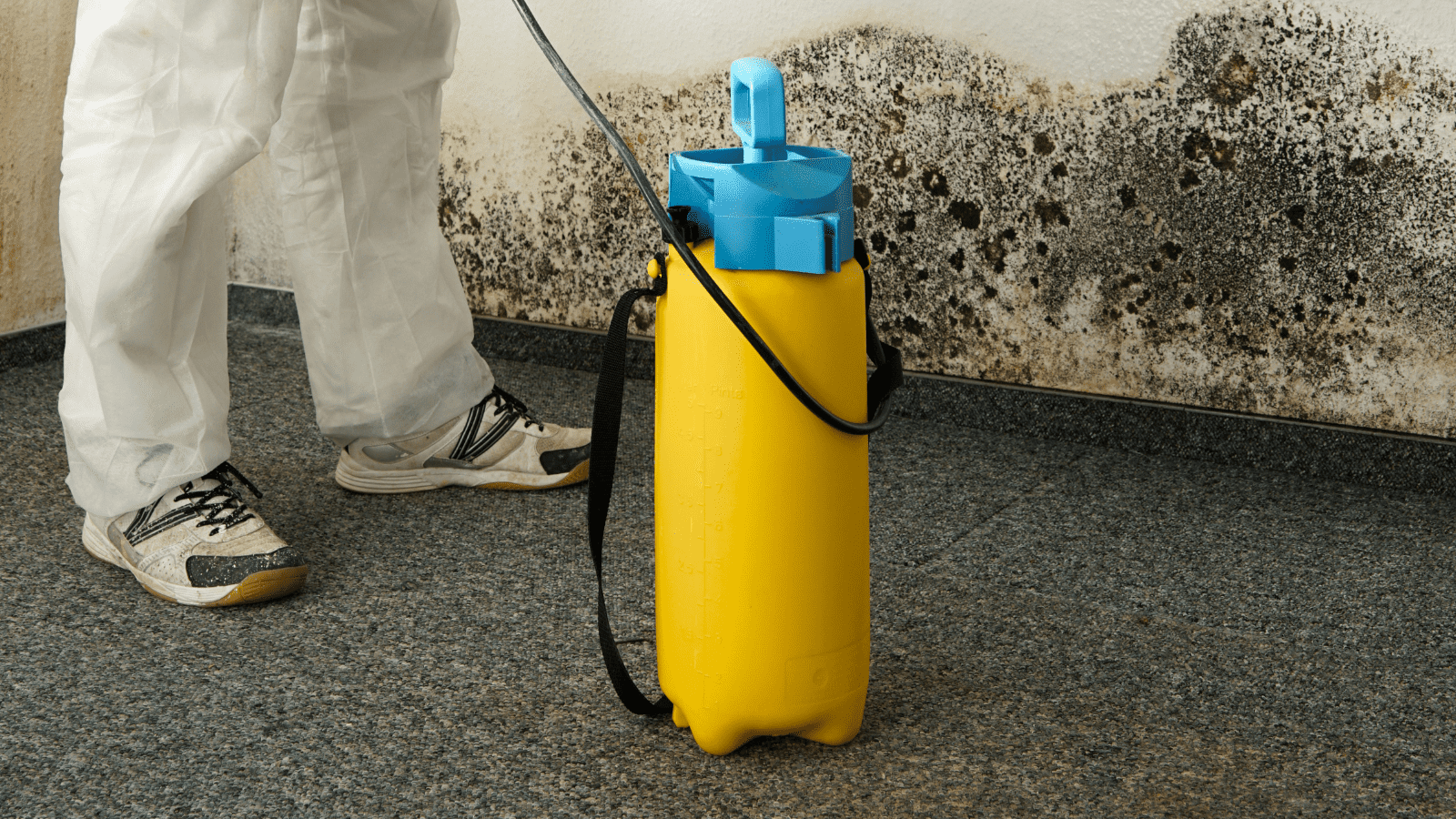 Can-Restore mold removal and remediation services are available in Canton. Our restoration experts have many years of experience. Can-Restore water removal professionals understand that water damage and mold go hand in hand.
And the problematic nature of mold and mold spore proliferation makes remediation a challenge. It takes expertise to limit the spread of mold spores while removing them and to prevent mold regrowth.
We have the tools and skills for effective, long-lasting mold elimination. We follow a mold remediation procedure that ensures mold removal without contaminating other areas in your home or business.
It is essential to do the job right with mold removal to prevent future mold growth. We bring in an independent, third-party Industrial Hygienist to perform extensive testing, determine the scope of work, and provide a clearance letter when the mold remediation is complete.
Prepare For Fire And Water Damage In Canton
Home Safety Improvements And Upgrades Save Your Money
When buying or renewing a homeowners or renters insurance policy, find out if you qualify for available discounts. For example, installing a monitored security alarm, fire suppression system, or extra smoke alarms may make you eligible for discounts.
Various home improvements can improve your home's safety and damage resilience, along with lowering insurance premiums. So, it pays to ask insurance providers what upgrades you can do to reduce your premium. These upgrades can include adding storm shutters, reinforcing your roof, and updating plumbing, HVAC, and electrical systems.
Water Damage, Mold Removal, And Flood Insurance Coverage
Understanding what your homeowner's insurance covers is essential if you want the best coverage possible. Unfortunately, many people do not know much about flood damage, water damage, and mold removal insurance. Ask your insurance agent what your policy covers so you can make an informed decision about purchasing additional coverage for flood, water, or mold damage.
Water Damage Services Are Not All The Same
Water damage remediation starts with our skilled team inspecting every part of your home from top to bottom. The goal is full restoration. That includes visible damage and other unseen silent damages. It is the damage you cannot see that can make your property a long-term health hazard. And even unlivable in some cases.
Incomplete water damage repair services leave residual moisture that feeds mold. After a fire, it takes professionals to restore your indoor air quality so you can breathe easy. Smoke damage cleaning must include odor removal and smoke residue removal. Both the odor and residue smoke leaves behind are not safe and cause health problems.
Choosing a cleanup company without adequate experience and proper training can make your family sick. That is why it is vital to work with water damage restoration companies you can trust like us.
Can-Restore fire, smoke, mold, and water restoration services cleanup all the damage to your property. Restoring your residence not only makes your home look as it did before the damage, but also improves the quality of life there.
Call Can-Restore at
 

(770) 735-2695 when you need restoration services in Canton, GA.
Can-Restore Water Damage Services
Water damage restoration services from the best water damage company in Canton will restore your home after a crisis.
We provide 24-Hour emergency damage response services. So, you can call us any day of the week and any time of the day or night. And when you call, a human will answer the phone. Can-Restore will send certified technicians to your location at once.
After we evaluate the situation and survey the water damage, the water removal process begins. The method includes water extraction, dry cleaning, and dehumidification services. We also dry wood, carpet, and vinyl flooring and provide floor, carpet, and upholstery cleaning.
Structural and personal property drying and cleaning services include packouts and document restoration, electronics restoration, and furniture restoration. In addition, our damage restoration team can evaluate property damage quickly. So, you will know what is salvageable and what is not right away.
Water often causes structural damage. Can-Restore provides repair and reconstruction services to restore your home. Air scrubbing treatments may be necessary for some cases.
Deodorizing, mildewcide treatment and antimicrobial application services are part of a water damage cleanup project. In addition, mold inspections services are available, and we perform mold removal services when mold is present. Finally, our technicians complete the necessary sewage cleanup services when that is part of the damage.
Contact Us
Call Can-Restore at (770) 735-2695 when you need restoration services in Canton, GA.