Mold mitigation Canton services all claim to be the best. But which mold damage removal company should you choose? Keep reading to learn about mold restoration, mold remediation, how to remove mold, and one company that does it well. We are here as the experts to assist with your testing, inspection, removal, and restoration needs. For a free evaluation, contact Can-Restore at 770.735.2695.
Can-Restore Mold Removal, Remediation, and Restoration Services
Mold, water, and other disasters can have a devastating effect on your home or business. Left alone, these issues can quickly compromise health and damage property. Do not wait to act until you are facing an even more significant emergency. Let Can-Restore certified mold experts provide you with a damage inspection and a removal solution that is safe, eco-friendly, and affordable. Our inspection and remediation pros can help you breathe easier while saving you time and money.
Can-Restore is a qualified industry leader for mold remediation services in Canton, GA., and surrounding areas. Our team provides superior customer service, careful oversight, and a positive mold removal experience. Our results provide clean, fresh-smelling results and healthier homes or businesses.
Mold Removal Canton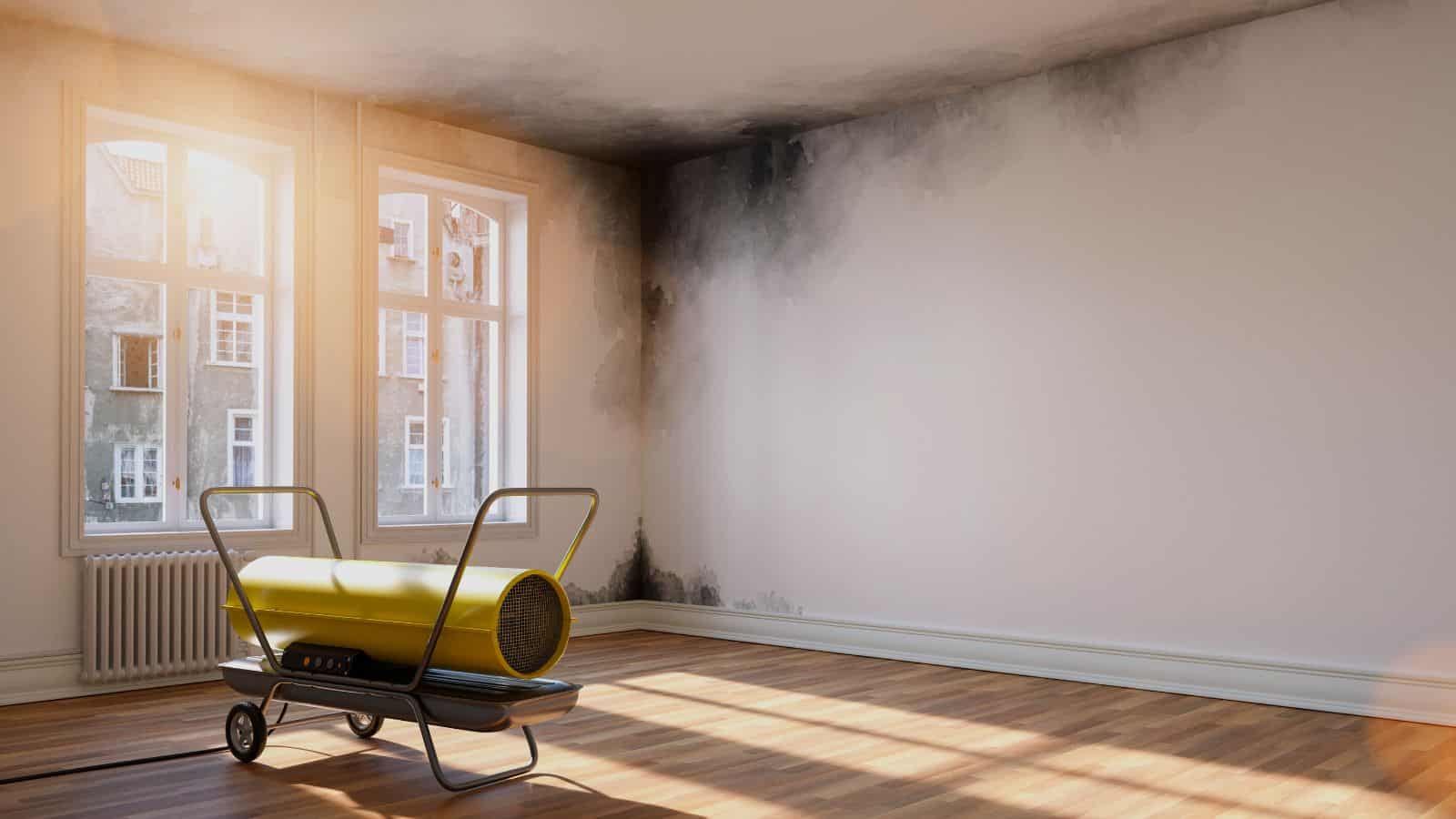 Can-Restore is Georgia's premier mold remediation business. Locally owned and operated, we are a mold cleanup company that provides mold remediation throughout the Canton area. For over ten years, Can-Restore has been a leader in the restoration industry, known for delivering superior, effective removal solutions with outstanding customer service.
As a leader in the mold remediation and damage restoration industry, we do it all. We are qualified industry professionals. Our specialists remove obnoxious odor and other hazards using specialty cleaning techniques. That is why we are the odor removal company of choice. We remove odor to return your property to better than before condition.  leaving your home or commercial property fresh and clean.
Can-Restore Helps You Mitigate Mold Damage In Your Home
Can-Restore is the mold removal service that will help you battle mold. But first, you must understand precisely how mold cleaning and removal work. For starters, our specialty services are much more than scrubbing and bleaching.
Remove mold in carpets, furniture, drywall, upholstery, and elsewhere at mold mitigation services. Our main priority is to use our mold cleaning services to get the affected mold in the house cleared and cleaned up quickly to prevent further damage. To restore a residence takes experienced mold specialists and high-quality equipment.
Where Do Mold Testing & Mold Inspections Fit Into My Mold Cleanup?
Your best strategy is getting mold testing and inspections to prevent unnecessary costs to areas that might not need mitigation. If you can see the mold, there is no reason to waste money on testing. It does not matter what kind of mold you have. Since mold is a particle, we use particle testing. That allows us to show you before and after results following our mitigation process.
Odor Removal
If you smell a musty odor you cannot find the source of, you may have mildew. If you are experiencing allergic reactions and health problems, is it mold? For example, chronic coughing and sneezing, irritation to the eyes, nose, or throat, rashes, chronic fatigue, and persistent headaches, it is a good idea to call our mold inspection company to send out one of our qualified Canton mold inspectors. Call us to determine if mold inspection and testing are proper for you.
Our Mold Remediation Canton Process
No one wishes to worry about mold, but it's not all bad news. Contact a mold company near me to take a step in the right direction. Professionals like Can-Restore can help you through the musty mess. Mold Mitigation is an irregular process for the average homeowner. Still, our mold treatment in Canton is here to show you what to expect.
Inspection and Investigation
Locating and investigating all potential areas of contamination can be short or long-winded. Small patches may creep into the walls and out of sight. Therefore, it pays for the investigation to be thorough. Once mold detection and mold assessments are complete, we can begin the mold damage cleanup.
Mitigation Prep and Set Up
If remediation is needed, our Canton mold cleanup ensures proper home prep before and during the process.
Successful Treatment
Depending on the situation, specific technology, and restoration solutions are used to reach the desired outcome – a visibly mold-free home. The damage restoration team utilizes proper gear and equipment to keep the job safe and at the highest level.
What You Can Expect From Canton Damage Cleanup
Mold can occur at any time and in any place. It can start to grow in as little as 72 hours. Therefore, mold removal is imperative as soon as possible to prevent the health risks and property damage. We are qualified by the industry standard for mold mitigation and remediation services.
Health Risks
While property damage is a concern, health risks can be paramount for mold mitigation. That is especially true for toxic black mold removal for those with compromised immune systems and respiratory illnesses such as asthma. In addition, the presence of mold can cause serious infections. That's why acting sooner than later is essential when choosing mold mitigation. Contact Can-Restore immediately if you think you may have toxic mold.
Basement And Crawlspace Mitigation
Handling mold in the basement or crawlspace can be tricky. Always remember these areas should be dry. If the crawlspace, basement wall, or cement floor gets wet with every rain shower, the problem will worsen and ruin your home! Even if the issue is your foundation, if moisture gets in and it is not removed or eliminated, the mold will find a home and multiply in a musty basement and crawlspace. Mold spores will continue to grow and multiply until your home becomes unlivable.
No Spores Left Behind
Can-Restore has experience handling crawlspace and basement mold mitigation in Canton, GA. We will locate the source needing basement mold removal and provide total mold cleanup throughout the crawlspace or basement, ensuring no spores are left behind. Basement and crawlspace mold removal is as critical as mold removal in your living space. Contact us at the first sign of mold, no matter where it is.
Attic Mold Damage And Mold Cleanup
Even though it is opposite the basement and crawlspace, attic mold mitigation in Canton is equally essential. Attics with water intrusion have the perfect conditions for growing mold. That is due to the enclosed hot, humid conditions.
Most Canton homeowners never go up in their attics, so that the mold problem and odor can worsen undisturbed. In the worst cases,  restoration services may be put off, often for years. Attic mold grows due to insufficient ventilation, water leaks, and leaky roofing. If your home has leaking water from the roof, there is a good chance you will need attic mold removal and odor restoration services. Contact us today to get started on your attic mold testing, restoration, cleanup and removal.
Call The Mold Remediation Experts In Canton
Can-Restore takes pride in being a qualified Canton mold odor removal company and industry leader. Our team provides superior mold removal services, customer service, careful oversight, and a positive mold removal experience. Whether you have a small area for mold repairs or total black mold removal, we have the team and equipment required. We are the restoration and odor removal pros to handle all mold damage in Canton, GA. Our odor removal results provide clean, fresh-smelling results and healthier homes or businesses.
Contact Can-Restore 24 Hours A Day
For more on how Can-Restore can solve your business or home damage situation, contact us. We provide services throughout the Canton area including 30114 and 30115.