Flood damage restoration, Canton? Yes, you will need these services someday. When you own a home or business in the Canton area storms can bring flooding. You need to be ready to deal with storm and flood damage when it hits you. 
Advice from our flood damage restoration and storm damage repair specialist can help. In addition, we can supply keen insight into what you should do to address water damage problems efficiently.
Canton Flood Damage Restoration Services
First, create a plan of action in case parts of your home suffer damage during a flood. For example, to prepare for an incoming flood you could decide to move electronics to the upper areas of your home. Moving electronics out of the way of rising flood water is a smart decision. You may limit flood damage to your expensive electronics. And that may save you thousands of dollars. In addition, it will lower the risk of electrocution.
Some homeowners choose to barricade sections of their home to manage intrusive water. That is to prevent flooding from spreading. If done correctly, this can cut the need for costly repairs.
Secondly, if you experience flooding, it's essential to assess the general damage to your home quickly. Flood waters warp flooring and seep into walls causing structural damage. 
Be sure to contact the team of storm damage specialists at Can-Restore. We know how to remove flood water and restore the original beauty of your home. The time, frustration, and future damage you save by working with professional flood damage restoration Canton experts. Call (770) 735-2695 for help.
Summertime north of the Atlanta area can bring on sudden thunderstorms with much rain in a short time. With these short, intense storms can come flooding, and with flooding comes water damage. If you have yet to experience water damage, here are some useful tips.
---
Evaluate Damage and Estimate Water Restoration Costs: A professional restoration company should come to your home, evaluate the damage, and act quickly to begin the water restoration process. Most water restoration companies offer a 24-hour emergency response.
Water Extraction and Odor Removal: The first and most crucial step in water restoration is getting the water out. Fast. The longer water sits, the more damage it can do. Disinfecting, drying, and deodorizing are all part of this process.
Personal Property Salvage, Restore, and Removal: Removing your belongings from the water-damaged area is part of the water restoration process. Storage, if necessary, of items and assessing the damage figures out what is restorable and is not. Restoration of furniture, electronics, and documents is a practical choice.
Carpet Cleaning, Upholstery Restoration, and Scrubbing: Cleaning carpets and wood and vinyl flooring are part of water restoration. Also, you may need upholstery cleaning and flooring restoration.
Do not get wet in the rain without knowing what to do about water restoration. Water damage stinks, literally and figuratively, whether a leaky faucet leaves a soggy mess under a sink or a full-on basement flood. You will also find that post-water damage mold remediation will be necessary.
Most of what makes it so bad is dealing with the damage after the fact. Going through the process with a dependable professional restoration service is key to taking away the sting of water damage.
---
Three Reasons to Hire A Water Damage Repair Company For Flood Restoration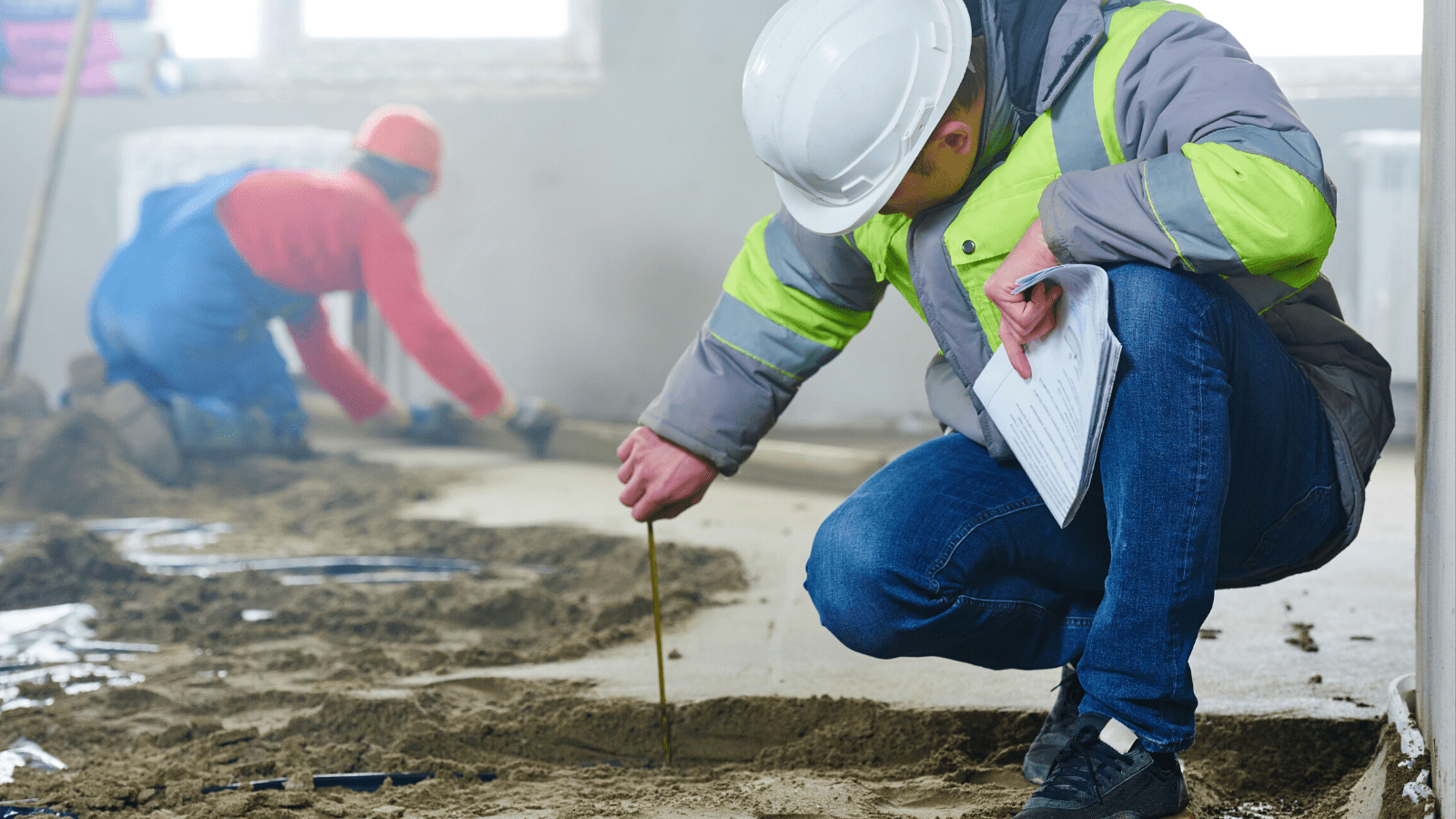 Suppose you have a flood of any kind and are weighing your options about cleanup. In that case, there are a few good arguments for using a water damage repair company. Here are three solid reasons to hire a water damage repair company in Canton, GA.
Water Cleanup and Water Damage Services

When you have a flood, even a minor one, the water you cannot see can cause the most damage. However, letting visible water sit in place destroys a home. And it can become a breeding ground for mold and mildew. A professional flood damage expert will approach the water damage restoration with an eye for what damage is under the surface.

Water Damage Repair Or Flood Damage Restoration

Water damage repair done by professionals will include repairing and restoring your personal property. Do not panic and worry that you must discard everything in flood. A water damage repair assessment will figure out what is salvageable and what is not.

Mold Prevention

Just because you think you have cleaned up all the water from a flood does not mean you have. Special treatments by professionals are the key to staying mold-free. Water damage repair includes treatment not only to remove mold and mildew but also to prevent it. And antimicrobial treatments can help ensure you have a complete restoration.
---
Three Ways To Protect Your Home To Prevent Flood and Water Damage Canton

Flood damage to your home can be devastating. It can damage your home and everything, including your sense of security and wellbeing. Are there ways to protect your home from flood damage? Here are a few not-so-secret secrets about protecting your home from flood damage.

Prevention by Inspection: Have your home inspected by a professional plumber and a roofing expert. Once a year is ideal. That is the first way to prevent flood damage from internal and external leaks.
Damage Restoration Foundation Check: Your foundation also needs regular inspection, including the area around your house and the soil that sits against your home's foundation. Flood damage commonly occurs due to the improper slope of the soil next to your house, causing water to pool and seep into your basement through the foundation. The soil must slope away from your home's structure to prevent water damage to your foundation. Inspect are no cracks in the foundation itself.
Keep Gutters Clean To Minimize Water Damage: It seems simple enough, but clean gutters are a great way to prevent flood damage. Clogged gutters do not allow shingle remnants and leaves. Therefore, they cannot correctly direct water down and away from your home. Blocked gutters let water spill out elsewhere, often leading to leaks and flooding.

Home protection is a great way to prevent flood damage during summer storms or if you leak a pipe or plumbing. Stay aware of the state of your home through inspections and regular maintenance. Protecting your home from flood damage can be easy with the right help.
Basement Flood Water Cleanup and Restoration Steps
Flooded basement cleanup is horrible for homeowners. But when flood damage restoration professionals help you, flood damage restoration will be right the first time.
Can-Restore follows precise steps and uses proper techniques to ensure your cleanup is successful and without residual effects. Moisture left behind after a basement flood will lead to mold infestation. Mold is toxic, damaging, and the best reason to get the cleanup done right the first time. Here are six steps we follow.
Step 1: Contact Your Insurance Company About The Water Damage
The first step should be to start the claims process. Do you have flood insurance? There might be some part of your policy that will cover the damage and repair. Give them a call to see what coverages you have in place.
Step 2: Power Down When Floods Happen
If you can safely turn off the power to your home or the area of your home with flood damage, go ahead and shut it down. Water and electricity do not mix. Don't jeopardize your safety by skipping this step. If you can't do it safely, wait for the professionals, either firefighter, the electric company, or a professional restoration company, to shut it off.
Step 3: Hold Flood Water Back
That seems obvious, but it's not always as easy as it sounds. For example, suppose your interior flooding is from weather-related flooding. You might have to wait until the storm clears and the flood water recedes to act. If the water damage is from a leak, it can be tough to find the source, especially behind a wall. Turning off the main water line is an excellent first step. Then track the flooding back until you find the culprit. Then repair it—no sense cleaning up water if more is coming.
Step 4: Water Extraction
The first thing a restoration company will do is water extraction. Getting the water out as quickly as possible is the key to fast and successful flood recovery. That is not something you should try with a wet/dry vacuum and a mop. A flood requires the big guns. Commercial extraction tools will get as much water as possible out of your house and then the knowledge to dispose of it properly, not down the drain or in the gutter.
Step 5: Drying and Cleaning
You might think that you could dry flood damage with a few fans and some open windows. Please do not make this assumption. It is false. The right equipment will dry the area much more quickly than you can on your own, and timing is essential to avoid mold development.
Flood damage restoration companies use advanced tools, techniques, and drying machinery. That includes the following. And applying these in combination allows the professionals to dry flood damage quickly. In addition, it allows for complete moisture removal and, thus, mold prevention.
Ducting
Blowers
Air Movers
Floor Drying Systems
Cabinet And Wall Cavity Drying Systems
Ceiling Drying Systems
Dehumidifiers Speed Up The Drying Process
Once the area is dry, the cleanup begins. That includes professional cleaning of wood, vinyl, or carpeted floors, including removal and replacement, if necessary. It can also involve the cleanup of sewage, dry cleaning fabrics, upholstery, linens, and clothing. We also clean personal property. Along with cleaning, antimicrobial treatment helps prevent the build-up and growth of potentially harmful bacteria.
Step 6: Mold Inspection and Removal
After the cleanup, your house will get a mold inspection. Then, mold removal and mitigation will occur. Along with mildewcide application before the project is complete.
---
Mold Remediation and Water Damage
Here are essential things about mold remediation after water damage. Mold can cause allergy symptoms, illness, and even respiratory distress. Proper mold remediation reduces the chances that you'll have health issues after a flood.
Also, mold produces Mycotoxins that are often more dangerous than pesticides or heavy metals exposure. Mold can destroy your home. Have you ever seen a house with mold damage? It covers walls, furniture, upholstery, insulation, wood, and flooring. Mold will grow and colonize anywhere within your home where there is warmth and moisture. Using mold remediation can help save your home.
Mold is most dangerous when you disturb it. Mold remediation specialists have the equipment and ability to remove the mold safely. If you have water damage, you need mold remediation. Want more information about post-flood and storm damage mold remediation
Flood Damage Canton Restoration
A minor flood happens to most of us at some point in our lives. Flood cleanup and flood damage restoration in Canton  is in your future, whether it's a leak under the kitchen sink or a broken pipe in the basement. The surprising thing is that flood cleanup is more complicated than it looks. Here are three things that will change your perspective about flood cleanup.
The top concern is mold. Mold is the primary issue after any water damage, and flood cleanup needs to address this. Mold is toxic, damaging, and pervasive.
Drying the flooded area is the first step in the damage cleanup. A professional understands that effective flood cleanup includes:
Antimicrobial Treatment
Restoration Of Belongings And Property
Mold Treatment And Mitigation
Deodorizing Your Home
Many homeowners have tried to tackle flood cleanup with a shop vac, a box fan, and a little elbow grease. While this method is admirable, it is not remarkably effective. The visible water is not always the only problem. Water seeps under the flooring and behind walls and cabinets. Sucking up the water is just the start.
---
Contact The Local Canton Restoration Company, Can-Restore
Trust the professionals at Can-Restore to take care of your flood cleanup needs with 24/7 emergency response. There are many ways to approach water damage cleanup. Still, trusting a professional restoration company is the best way to ensure you don't have to battle toxic mold after the flood.
Contact Can-Restore for help with flooded basement cleanup by calling (770) 735-2695. Our address is 86 Hickory Springs Industrial Drive Canton, GA 30115. We are available 24 hours a day, seven days a week. Call us now for Restoration Services, Water Damage Services, Storm Damage Services, Fire Damage Services, Smoke Damage Services, and Mold Removal Services.