Mold removal Canton residents know is often something for professionals to complete. Can-Restore is a reputable mold removal company in Canton, GA. We offer top-notch services to eliminate mold infestations and restore the healthy living environment in your home or business. Can-Restore sets itself apart by providing a comprehensive range of services backed by years of experience from their team of professionals.
Our team quickly and effectively addresses mold issues in Canton in North Georgia. 24/7 emergency mold removal services, ensure that any mold problem is dealt with promptly to prevent further damage.
Mold Remediation Company Canton, GA
The first step you should take when discovering fire, water, mold, storm, or natural disaster damage is to contact your insurance company and decide if you will submit a claim. Our fast response helps to eliminate additional damage, so call us will be your next.
We will schedule an appointment to come to your home or business to evaluate the damage. Then, whether you need emergency mitigation, a temporary board-up, or just a repair estimate, we will help you determine what to do next. An estimator will contact your insurance adjuster to ensure they receive all necessary paperwork. It is essential to agree upon a scope of work that will return your home or business to its pre-loss condition. So, your estimator will create a line-by-line scope of work completed with Xactimate estimating software, a software used by most insurance companies.
Once the finalization of the scope of work is complete, we will begin the process of restoring your property. We can move and inventory the contents of your property if necessary. Once all work is complete, our estimators will conduct a final walk-through to make sure everything is to your satisfaction.
Can-Restore Services Can Help You Breathe Easier While Saving You Time and Money
Our extensive list of Canton water, fire, storm, mold removal, and smoke damage repair services include the following listed below.
24-Hour Emergency Services
Air Scrubbing
Biohazard Clean Up
Carpet Drying
Catastrophe Team
Certified Microbial Remediation
Cleaning of Upholstered Items
Complete Structural Repair And Cleaning
Content Cleaning, Restoration, And Drying
Debris Removal and Demolition
Dehumidification
Disinfecting Agents, Anti-Microbial Treatment And Germicide Prevention
Document Restoration
Duct Drying And Duct Cleaning
Emergency Service Response And Board Up
Erection of Proper Containment Barriers And Negative Air
Fire Damage Restoration
Furniture Restoration
Hazardous Material Clean Up And Disposal
High Tech HEPA Filter, Air Scrubbers And Vacuums
Indoor Air Quality Testing
Inventory And Move Contents To Secured Facility
Laundry And Dry Cleaning Service
Microbial Agents Used To Eliminate And Treat Mold Growth
Mildewcide Treatment
Moisture Testing
Mold Damage Remediation And Mold Mitigation
Mold inspections And Mold Testing
Monitoring of Moisture Reading And Equipment
Natural Disaster Cleanup And Repair
Ozone Treatment
Packouts
Professional On-Site Assessments
Reconstruction And General Contracting
Removal, Containment And Disposal of Structural Components
Residential And Commercial Restoration
Sewage Back-up Removal
Restoration Services
Sanitation and Disinfecting
Smoke Damage Cleanup, Smoke Odor Removal, And Odor Control
State-of-the-Art Drying Equipment
Surface Testing
Temporary Repairs, Storage, And Inventory
Thermal Fogging And Thermal Imaging
Vandalism Clean-up
Water Damage Repair And Water Extraction
Water Mitigation Services
Xactimate Estimating Software
Can-Restore Helps You With Mold Remediation In Canton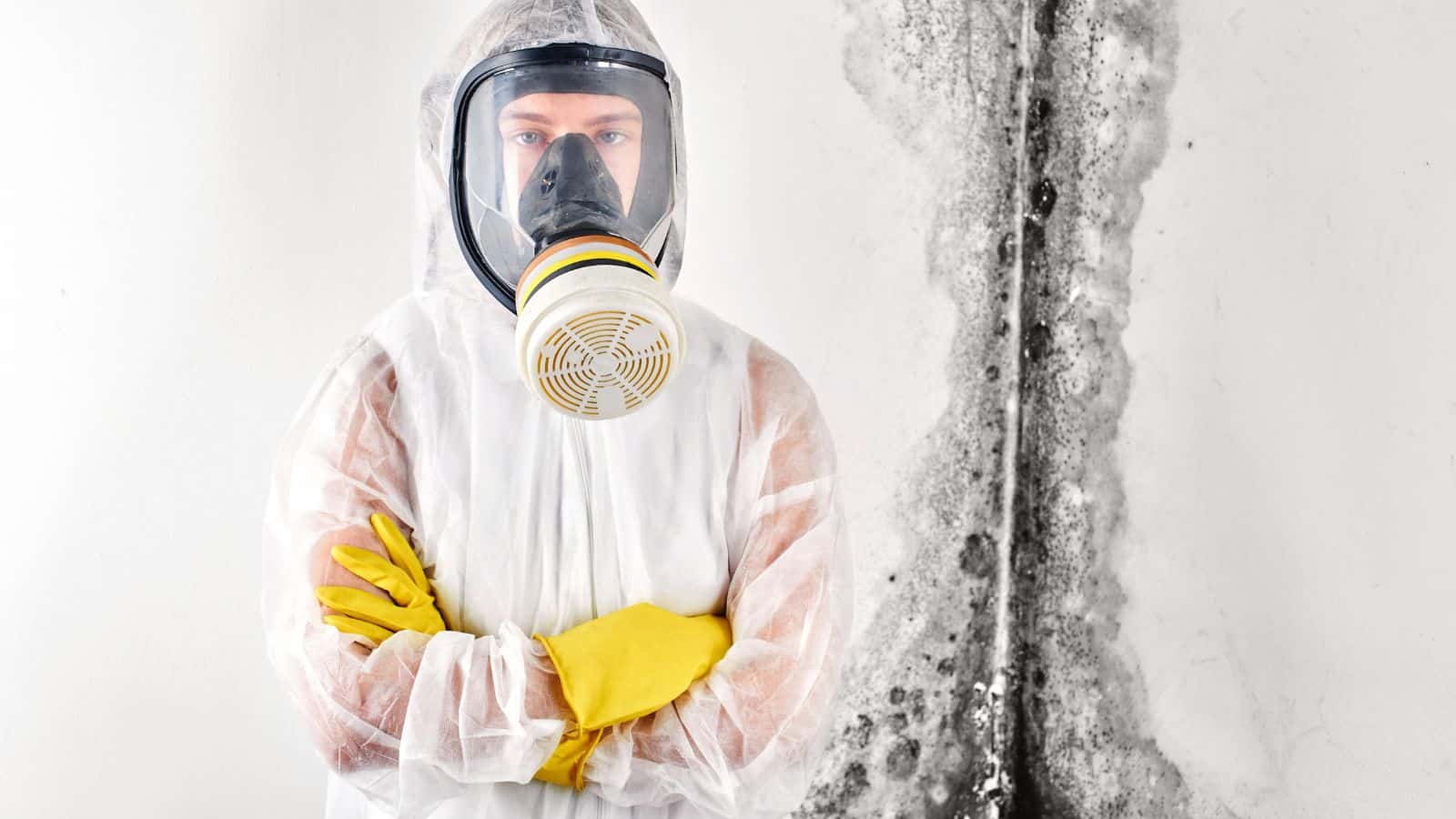 Mold can cause several health issues, some minor and some severe, although symptoms can continue to worsen if left untreated. These symptoms include nasal stuffiness, eye and skin irritation, wheezing, and shortness of breath. If there is no mold removal, expect upper respiratory distress, including asthma.
Black mold is greenish-black or black. And it can be fuzzy or slimy. If you notice what could be black mold in your home or business, act quickly. The first thing to do is call a pro for mold testing. Then hire professionals to treat, remove and do mold restoration. In the meantime, it is essential to understand the dangers of mold exposure. Some mold is toxic and black mold is sometimes toxic mold.
Initial Black Mold Exposure Symptoms
The initial black mold symptoms are often misdiagnosed as allergies or common colds.
Sneezing
Itching, watery eyes
Itching, red, or irritated skin
Headaches
Advanced Black Mold Symptoms
More advanced black mold exposure symptoms may present with repeat or extended exposure.
Constant headache
Fatigue
Breathing Problems
Respiratory Distress
Nausea
Diarrhea
Weight loss
Short-term Memory Loss
Asthma
Sinus Infections
Joint and Muscle Pain
Mold Testing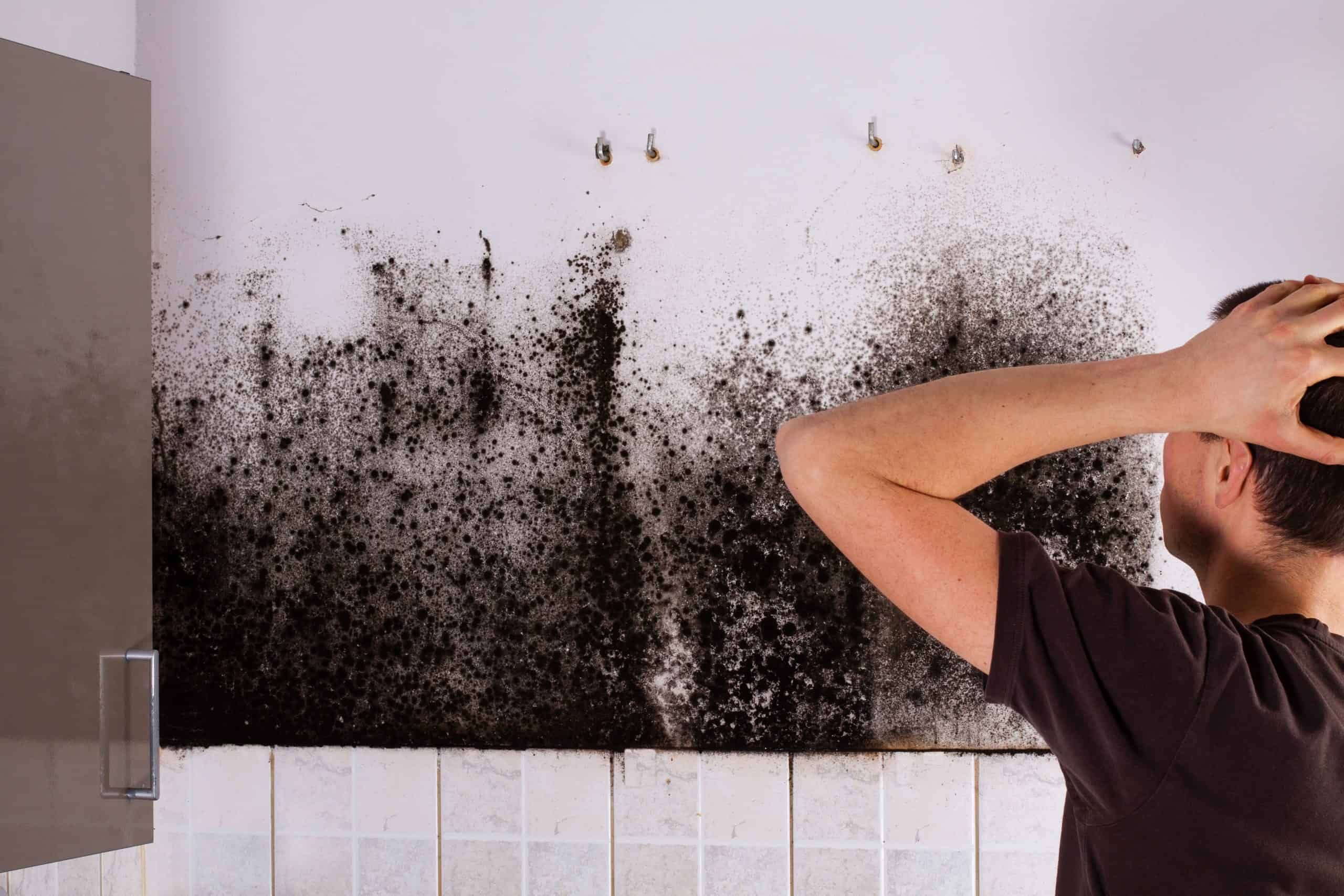 Do you have any of these symptoms without successful diagnosis or treatment? You may be reacting to toxic black mold exposure. Consider checking your home or office for mold. An expert in mold restoration can test your environment for mold and, if present, can proceed with mold removal and recovery. Call today to talk to an expert if you are experiencing black mold symptoms see a doctor, then call us at 770.735.2695. We are the local remediation company for inspections, mold testing services, and cleanup.
Mold lives in warm, humid environments, which occurs in many homes. It can grow on various surfaces, including natural and synthetic materials. Mold only needs warmth, oxygen, and nutrients to survive, and those nutrients are as simple as the dust on the material's surface where the growth begins. Then, it takes hold and spreads, becoming pervasive. Flood or water damage will result in mold in your home. So, get a mold inspection whether you can see the mold or not. Then, contact Can-Restore for mold remediation for homes and businesses in Canton.
Mold is not only unsightly but also dangerous. It is dangerous for your health, and it is harmful to the integrity of the structure. When mold is present due to water damage, mold remediation is necessary. After water damage, mold can grow and spread rapidly. It can move through walls, flooring, and ceilings. It can hide inside attics, crawl spaces, and between drywall and studs, making it difficult to reach. As mold expands, it damages the material on which it is growing. It compromises the materials that form the building structure. The result is a loss of structural integrity and soundness. Without professional mold remediation, the property damage will continue to degrade systems.
Mold Removal Inspection Services
When doing a mold assessment to decide how to eliminate further mold growth, look for actual spore growth. Then determine the size of the area covered with spore growth.
Finding Spores in Your Home
If you decide to do a mold inspection, you must thoroughly search for mold in each room of your home, including the attic and the basement. Pay close attention to damp locations. Scrutinize areas with a history of moisture problems. Plumbing structures like the shower, bathtubs, sinks, and pipes are prime locations for mold growth. When inspecting, if you discover any current water leaks, expect to find mold close by. It might grow on drywall, under the carpet, in the insulation, and inside the ventilation ducts.
Hidden Growth Out of View
If you cannot see mold in a room, it does not mean it is not there. Mold grows out of sight. Hidden behind walls, above ceilings, under floors, or in air conditioning ducts. Small spots of mold on the surface are an indicator of mold infestation. Keep searching. A much larger mold colony is growing in the location, hidden away from view.
Musty Smells
Look for mold with your eyes, but also consider any odors. A mold colony's smell can help you narrow down its location. While not all mold is toxic, it can have serious health effects. For example, mold worsens asthma and upper respiratory problems. That leads to difficulty breathing. In addition, symptoms like sneezing and itchy water eyes are tell-tale signs of mold growth nearby.
Mold Cleanup
Mold remediation requires specialized tools and expertise. When mold gets disturbed, mold spores become airborne. And that increases the danger and risk of spreading mold toxins. Additionally, mold removal must be comprehensive to keep it from coming back. First, we must identify mold, determine where it grows, and remove all of it. After that, all those areas need treatment.
Proper removal of mold in houses is the first step in preventing mold regrowth. Next, treating the area with antimicrobial and mildewcides is equally important. Finally, the most essential step in preventing mold in homes is to find and repair the cause of the moisture. Whether it is flood recovery, leak repair, or reducing indoor humidity, removing the moisture where mold can grow will help prevent it from returning. Hire a pro to help with the process can help you manage the process.
Our Mold Remediation Process
To guarantee the success of their mold removal process, Can-Restore takes additional steps to ensure the mold is eradicated without contaminating other areas of the property. They also collaborate with an independent, third-party Industrial Hygienist to provide a clearance letter once the work is completed, ensuring a thorough and effective mold remediation job.
Step 1: Identification: Is It Mold?
The first step in the mold cleanup process is determining whether mold exists. First, identify mold. Visible discolorations may be mold. Tests on the surface and air samples identify the mold we see and can also indicate the presence of hidden mold.
Step 2: Containment: Stop the Spore Spread
The goal is to prevent mold spores from spreading to the rest of the property. Like a contagious virus, mold spores spread when disturbed, contaminating more locations. To stop the spread, restoration companies will take specific actions before cleanup begins.
First, turn off the HVAC system in the house.
Next, contain affected areas.
Seal off the room with plastic sheeting and duct tape
Cover vent openings and seal windows and doors with duct tape
Remove dust to prevent the spread of mold via spore attachment and transport.
Move disturbed spores outdoors using negative pressure.
Direct an exhaust fan to blow outdoor spores through an open window or a partially opened door.
Step 3: Treatment: Mold Killer Application
During mold cleanup, the process stirs up many spores. Disturbing dry mold spreads more airborne spores than damp mold. Before disturbing the dry mold, dampen it slightly with water from a spray bottle. Next, it is time to kill surface mold. Mold spores contaminate every room surface. Therefore, surfaces with and without visible mold receive antimicrobial treatment with a mold-killer solution. Complete eradication of mold spores will stop their return after mold removal. Bleach, borax, vinegar, and ammonia are common mold killers. Take care never to combine ammonia and bleach.
Step 4: Preventative: Eliminate Return Mold
When possible, remove the affected materials and dispose of them properly. Place the moldy materials in plastic bags to protect anyone who manages them. When mold infects the interior structure of a home or business, mold cleanup will involve cleaning and scrubbing all surfaces with the appropriate tools and detergents. A critical step in mold mitigation is repairing water damage and preventing mold regrowth. Antimicrobial treatment of the affected areas and proper cleaning, disposal, and removal prevents mold regrowth.
What You Can Expect From Canton Mold Damage Cleanup
Do you need remediation for every spore you see? When we do a mold assessment, we look for actual mold spore colonies. Then we figure out the area it covers. The Environmental Protection Agency (EPA) advises that professionals remediate moldy areas more significantly than 10 square feet.
While mold is not always toxic, it can have serious side effects. For instance, mold can aggravate asthma or upper respiratory problems for sufferers who visit your home. The goal of mold remediation is the total eradication the contaminated materials in your home. As a result, mold will not spread to other areas. The process is simple:
We contain, ventilate, clean, and disinfect the affected area.
Professionals dispose of any contaminated materials.
Fungicide application.
An assessment will identify any constant humidity or moisture problems.
Any water intrusion problems are resolved to ensure the mold problem does not occur again.
Can-Restore Services
Can-Restore is a reliable and experienced company offering exceptional mold removal services in Canton, Georgia. Our dedication to providing comprehensive and efficient solutions makes us a leader in the industry. Contact us for basement and crawlspace mold remediation services. We also provide attic mold cleanup and removal in Canton. After mold removal, Canton property owners can use indoor air quality specialists to confirm mold is gone. Call us at (770) 735-2695 right away to learn more about mold solutions and water damage restoration.