Water damage restoration near me Canton, Georgia from Can-Restore comes highly recommended. Can-Restore provides water damage restoration services in Canton. When unexpected water soaks a home or business, damage occurs quickly. Floodwaters, pounding rain, and leaky plumbing can destroy property instantly. In minutes, wood flooring, carpets, drywall, baseboards, ceilings, and personal items can be damaged or destroyed. That is why, when water damage occurs, it is critical to contact Can-Restore as soon as possible. Can-Restore professionals have decades of combined water damage restoration experience. We understand the importance of timing when dealing with water damage.
Rapid Water Damage Restoration Services Near Me Canton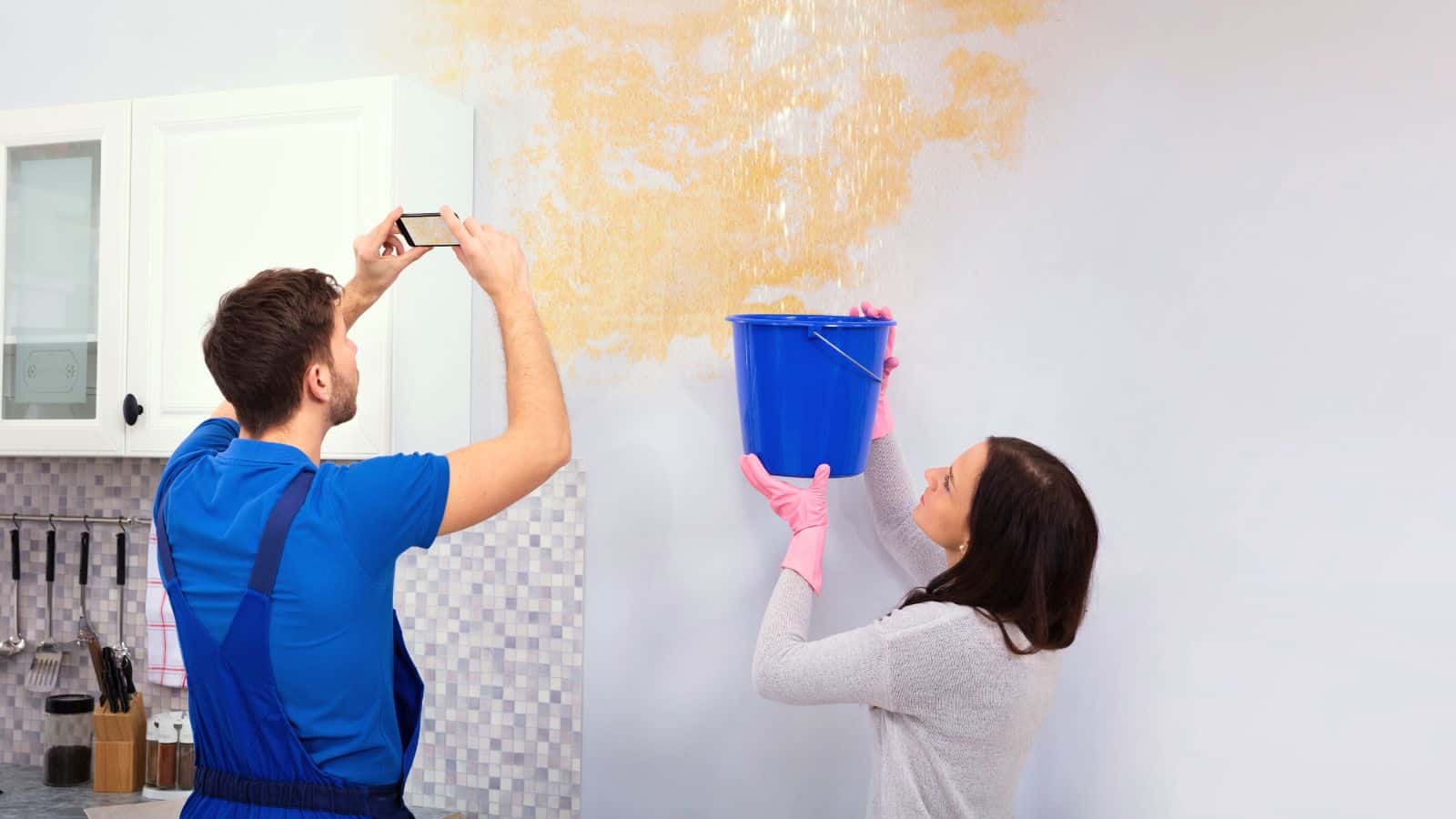 When you call Can-Restore, you will speak with a local, caring, attentive customer service representative who will help you with your urgent needs. Then, our water damage repair experts will arrive quickly on-site with the quick response required to salvage property and begin cleanup.
When you want water damage repair services in Canton, our team of IICRC-certified specialists will respond quickly. Our professional team is available seven days a week, 24 hours a day. We will be there for you whenever you need us, day or night. We repair flood and storm damage and fire and mold damage.
Your house or company needs rapid action to limit water damage and save your belongings. The objective is to entirely restore it to better-than-before condition. We employ cutting-edge technology and equipment to dry, cleanse, and deodorize your house or company from the inside out.
Obtain the Best Water Damage Repair Outcomes
Can-Recover can perform whatever it takes to fully and adequately restore your water damage. We provide turnkey services, meaning we can manage your project as much or as little as you choose. There is no need to hire different organizations to complete the project. Our skilled staff can handle every detail. We will return your home or business to the better-than-new condition as quickly as feasible.
Insurance companies frequently recommend that you employ a repair business that is a preferred service provider (PSP). However, you do not need to use a PSP. You have the legal right to hire any water damage restoration company you want. Using an independent contractor like Can-Restore protects you. An independent contractor, such as Can-Restore, assures you obtain the most positive outcomes.
Water Damage Cleanup Services Near Me Canton
Assume you have a flood of any type and are considering your cleaning choices. In such situation, there are a few compelling reasons to hire a water damage restoration service. Here are three compelling reasons to employ a Canton, GA water damage restoration company near me.
When there is a flood, even if it is modest, the water that cannot be seen can inflict the most harm. Allowing visible water to accumulate, on the other hand, damages a home. It can also serve as a breeding ground for mold and mildew. A skilled flood damage restoration specialist will tackle the water damage repair with an eye for what harm lies in plain sight and under the surface.
Flood Damage Restoration Or Water Damage Repair
Professional water damage restoration will entail repairing and restoring your personal possessions. Do not panic or fear that you will have to dump everything after a flood. A water damage restoration evaluation will determine what can be done to salvage property. DIY water damage repair and cleanup has common pitfalls. Find out more here.
Make a Request for Restoration Services
Can-Restore moves quickly to avoid more damage and harm from invading water. And working quickly is what helps most to cut restoration costs. So, contact our damage repair company near Canton when disaster strikes.
Examine the Damage
We check your property and assets for the extent of the water damage. Our team then creates a repair strategy. And upon approval moves forward with an action plan.
Water Removal in Canton
Following an evaluation is the water cleanup and removal process. Using modern pumps and strong vacuums, we can swiftly remove hundreds of gallons of water in a short time.
Drying and Dehumidification
We employ industrial fans, air movers, and dehumidifiers to remove moisture once the stranding water has been removed. It is possible that specialty flooring, under cabinet, and inner-wall drying equipment may be required for complete water and moisture removal.
Odor Removal and Sanitation
Mold and musty mildew scents are common during flood cleaning. Worse, a fire produces a strong, lasting poisonous smoke odor. Professional odor removal, fogging equipment, and air scrubbers are required to restore air quality when musty odors and smoke odor takes place.
Cleaning and Restorative Services
We also clean floors, carpets, and upholstery as part of our cleanup and restoration services. Furthermore, water damage services in Canton include drying wood, carpeting, and vinyl floors. Can-Restore also offers furniture, document, and home electronic restoration services. Sometimes your personal property can be saved after a water damaging event.
Cleanup of Sewage
Sewerage can overflow and back up into your home or business due to plumbing problems or outside flooding. We provide sewage removal services.
Rebuilding and Repair
Finally, we restore any damage caused by water and rebuild the property and building structure. So, whether we need to fix a section of drywall or rebuild your entire floor, we can accomplish it. Can-Restore can repair construction and any type of water damage in Canton.
Canton Mold Removal and Prevention
Just because you believe you have cleaned up all of the floodwaters does not mean you have. Professional mold removal treatments are essential for remaining mold-free. Water damage restoration entails not just removing mold and mildew but also preventing it. Antimicrobial treatments can also prevent mold and bacteria growth. That is why we use mildewcide and antimicrobial treatments. Our licensed professionals also do mold inspections, mold damage repair, and mold cleanup nearby you.
Please Contact Us
Speak with a Can-Restore professional for immediate assistance with your water repairs near me requirements. Call 770-735-2695 right now for catastrophe restoration and water damage repair Canton. Contact Can-Restore for help with water cleanup by calling 770-735-2695. Our location is 86 Hickory Springs Industrial Drive Canton, GA 30115. We are available 24 hours a day, seven days a week. Call us now for Restoration Services, Water Damage Services, Storm Damage Services, Fire Damage Services, Smoke Damage Services, and Mold Removal Services.