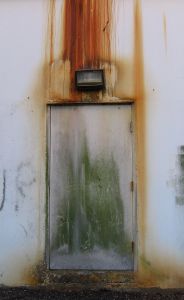 Water damage cleanup in taxing work. How do you know when you're not able to complete the job well enough on your own? Look for these signs that a professional needs to be called in for the job.
Black Mold Mold penetrates building materials to their depths, making it possible for it to reappear if not completely destroyed. Professional water cleanup crews have the chemicals and equipment to thoroughly eradicate black mold so it doesn't keep returning. That's especially important because of the serious impact this fungus can have on your health.
Chemical or Biological Contaminants Sewage pipes that break near a home can force human waste up into your living spaces. Biologic contaminants include bacteria and parasites that can cause illness and disease. Sewer pipes may also contain chemicals that can be dangerous for both people and pets to inhale.
Extensive Damage Large areas of water damaged property require a professionals experience and equipment to adequately clean up. A crew can devote the time and resources necessary to the job, and most insurance companies will allow you to pay the vendor of your choice and not just a provider they're affiliated with for water damage cleanup.
Need help with water damage cleanup? Contact a professional water damage cleanup company today.