What should you do if you need water remediation?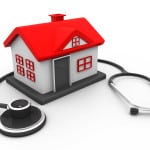 Remediation is the act of remedying a situation. When you have water damage, that remedying comes in the form of water remediation. If you are in a situation where water remediation is the best course of action, chances are, you've just had a rather unpleasant experience. Fixing the damage shouldn't add further aggravation to your life. There are steps you can take to get through the process as quickly and easily as possible.
First, be sure to call a trusted and reliable professional. Check with the Better Business Bureau for restoration companies that provide water remediation in your area. Make sure they offer 24/7 emergency response in case of a flood, a major leak, or any other water damage situation. If you've got water in your home or business, you need immediate response.
Second, ask about technology. The restoration company you choose should have the latest technology and state-of-the-art equipment for you to get the most out of their water remediation service. You want them to be able to handle your situation effectively and efficiently. You don't want to go through the water remediation process twice for the same issue.
Third, make sure you're working with certified technicians. Water remediation needs to be done properly to ensure it's done correctly and to avoid any additional damage or lingering issues after the work is done.
Finally, get the details. Check the list of what they estimate the water remediation will consist of and be sure it's complete. It should include:
Water extraction
Dry cleaning
Drying of personal property
Drying of the flooring and structure
Mold inspection, removal and treatment
Sewage cleanup
Structural repair and reconstruction
Restoration of furniture, documents and electronics
Packouts and storage of personal belongings, if needed
Water remediation is a big undertaking, even for minor water damage, and it needs to be done right. To make the most out of water remediation talk to a professional you can trust.