How fire and water restoration actually goes down.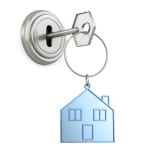 Fire and water damage almost always show up as a pair. When there's fire damage, it's nearly guaranteed you'll also find water damage. Because of this, you'll find that fire and water restoration also go together. If you're a new homeowner, you've probably run through a list of worst case scenarios about your new home, including what to do if you have a fire. It will probably never happen, thank goodness. But if it does, you want to be prepared and know what to do after the flames are extinguished. So, here are the basics of fire and water restoration.
Quick Response is Key
As soon as there's a fire, or fire damage is noticed, it's critical to call a restoration company. Immediate action will ensure additional damage isn't done. The longer fire and water restoration takes to get started, the greater the chance of more damage. Most restoration companies offer 24/7 emergency response.
Accurate Assessment is Essential
Certified technicians on sight as soon as the fire is out will enable them to assess the damage and give you an estimate of the fire and water restoration work that needs to take place. They will evaluate all of the damage to the structure, your belongings, and your property.
Water Extraction
The biggest danger when dealing with fire and water restoration is getting the water out. Immediate water extraction, drying of the floors and structure, and dehumidifying properly will ensure that any mold growth will be caught and treated early to avoid the damage this toxic substance can cause.
Salvage and Cleanup
Once the property and structure are stabilized and the water is cleared, it's time for cleanup. Packing and storing items that can be saved should be done and then it's time to evaluate the other furniture and belongings to determine what can be salvaged. Salvage can include everything from furniture to documents to electronics.
Air Treatment
After an event, fire and water restoration will include ozone treatment and air purifying to get rid of the smoke odor and make sure your indoor air quality is returned to normal.
If you're a new homeowner facing fire and water restoration, talk to the experts at Can-Restore for guidance. Call us today at (770) 735-2695.