Water damage restoration in 300 words or less.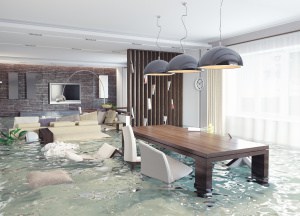 Water damage can happen so quickly, it's hard to believe so much can happen in such a short time. Your furniture, belongings, walls and drywall, carpeting, flooring, and more can be destroyed or badly damaged in minutes. And the longer the water sits, the more damage that's done. If you have water damage, here's what you need to know about water damage restoration.
First of all, act quickly. As soon as you notice water damage, call a professional water damage restoration company to come to your location to evaluate the damage and begin the water extraction process. Most restoration companies have 24-hour emergency service available, so you can call any time, day or night.
Second, it's important to understand the water damage restoration process so you know what you're up against. When you have water from a leak or a flood it will move into areas you wouldn't expect. It doesn't just lay on the surface, it moves under baseboards, flooring, walls, appliances, and down to ceilings and areas below. Water moves downhill, after all.
Here's what the professionals will do:
Water extraction and drying of the structure and your personal property
Dry the flooring and sub-floor
Floor cleaning, including carpet
Sewage cleanup, if necessary
Antimicrobial treatment
Structural repair and reconstruction
Restoration of belongings
Mold removal and treatment
Air scrubbing and deodorizing
Finally, the truth about water damage restoration is that you can't do it yourself. The equipment, tools, products, and knowledge necessary to do the job effectively and efficiently are held by professional restoration companies.
Put your trust in Can-Restore when you need water damage restoration services. Call us as soon as you notice any water damage at (770) 735-2695.