Fire restoration includes water damage restoration in Marietta. Here's why.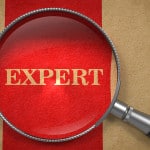 Water damage restoration in Marietta is part of the aftermath of a fire. Fires are scary business! Even a small fire can throw you for a loop. Dealing with fire restoration shouldn't be scary, if you're dealing with the right professionals. Here's what they'll tell you about water damage after fire restoration.
Why There's Water After a Fire
When there's a fire it's generally followed by water that's used in the process of extinguishing the flames. Whether it's put out by firefighters or an emergency sprinkler system, it takes an enormous amount of water.  So, water damage restoration in Marietta deals with the water damage. Lots of damage can result and this damage has to be dealt with during fire restoration process.
Water Damage After Fire Restoration 
Fire restoration includes water damage restoration in Marietta because they go hand-in-hand. And as much as fire will burn your stuff, water will ruin your stuff. If left untreated for any length of time, water will cause your belongings to deteriorate, warp, disintegrate, and fill with dangerous mold and mildew.
And Speaking of Mold
Fire restoration includes mold treatment because it's so prevalent with water damage. Do not hire a fire restoration company that isn't willing or able to address the mold issue as part of the water damage restoration in Marietta.
Taking Care of Your Belongings
A good fire restoration company will make sure your belongings are packed and stored until the fire and the water damage are complete in your home. Additionally, they will assess all of your furniture and household items to determine whether they can be removed and stored, if they need to be cleaned and repaired, if they require additional fire restoration beyond simple repair, or if they cannot be saved and must be discarded.
Whatever it takes to help you fully recover from a fire and all the damage that goes along with it is what a comprehensive, reliable, and trustworthy fire restoration company should do for you. This is what the experts will tell you.
Want to talk to some of the best experts in the business about water damage after a fire? Call Can-Restore today. (770) 735-2695