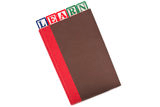 A fire restoration company knows everything there is to know about dealing with the aftermath of a fire, especially how to remove smoke odor. However, the average person does not. There is some basic information that every beginner should know when trying to remove smoke odor after fire damage.
A.  Open a Window
Seems simple enough, but seriously, air circulation is key. Try to get fresh air in and smoky smelling air out. It's the first step.
B.  Deal with Fabrics and Textiles
If you have a lot of dry cleanable items, gather them up and take them for professional cleaning. To remove smoke odor from your other clothes, run them through the washer several times with liquid soap. Take up your rugs and have them cleaned professionally and schedule a carpet cleaner to clean your carpets. Twice. That should be enough to remove the smoke odor from the flooring. Have upholstered furniture? That will need to be cleaned also. In order to remove the smoke odor from upholstery you will need more than just airing it out.
C.  Walls, Fixtures and Appliances
Smoke contains particles that will stick to your walls, appliances, light fixtures, you name it. These all need to be cleaned in order to remove the smoke odor after damage. But you'll need to be sure to use the right type of cleaner and deodorizer.
Sound like a lot to deal with? Don't waste your money or time or efforts trying to tackle this on your own. Call a professional in Smyrna, GA. Their expertise and tools can remove smoke odor from your home and belongings after a fire. Your insurance may even cover it!