Got fire damage and not sure what to do?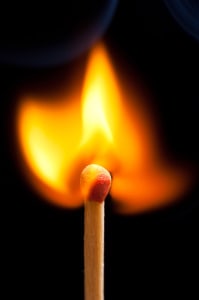 Fire damage can come quickly and without warning. It happens fast and can do so much damage in such a short amount of time, it can make your head spin, and leave you feeling out of control and overwhelmed.
The sooner you follow the steps below, the sooner you can get cleanup and restoration under way. If you had fire damage, something that helps make you feel like you can move forward is knowing what to do once the fire is out. Here's a list.
#1: Call Your Insurance Company
Once the fire is out and you and your family are safe, the first thing to do is call your insurance company. Getting the claims process started as soon as possible will mean you can get any damage restoration and repair handled quickly and hopefully without any hangups or glitches.
Your insurance company may recommend some restoration companies for you to use, but generally they let you to choose the one you feel most comfortable with. This brings us to step 2.
#2: Call a Restoration Company
Fire damage is not something to take lightly or to take on yourself. There are so many elements to dealing with the cleanup it's best to leave it up to the professionals to take care of the art of fire cleanup.
#3: Let the Pros Handle It
Once a restoration company has been called, you will hand over the management of the situation to them. They will work with you and with your insurance company to complete the work and get you back in your home and back to your daily life.
Here's what they will do for you after a fire:
Answer your call, 24/7, for rapid emergency response. The sooner they're on site, the less damage that will be done. Rapid attention is key to successful cleanup.
Water extraction will start right away. When there's a fire, it's followed by water to put it out, and water can do more damage to your home than the fire. Getting it out as quickly as possible will prevent structural damage from the water as well as help stop the growth of mold and mildew.
Structural stabilization and board up of your home, if necessary, to protect it during the cleanup process.
Demolition, if necessary.
Packing and storage of your belongings during the cleanup, if needed.
Soot and residue cleaning. Soot and smoke residue are extremely corrosive, so getting it cleaned up and treated is essential to reducing the amount of damage done to the remaining structure and belongings.
Smoke odor cleaning and air purification. Smoke odor can linger long after a fire because the smoke particles cling to surfaces until they are properly cleaned and removed. The cleaning methods can vary depending on the type of fire and the fuel that burned.
Ozone treatment to help clean the air and get rid of any residual odor.
Mold inspection, treatment, and mitigation if any is present after all of the water is extracted and the house is dried out.
Restoration of your belongings including furniture, electronics, and documents.
Fire damage is scary and confusing and it's hard to know what to do next. The sooner a professional team can start the cleanup process, the more likely it will be that your home and your belongings can be salvaged and successfully restored.