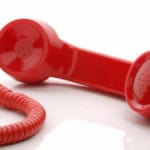 A fire can be a devastating and traumatic experience no mater how large or how small. Fire is scary, and the aftermath can leave you feeling shaken. Often the biggest issue after a fire is not damage from the flames, but smoke damage cleanup.
What you need to know about smoke damage cleanup is that it is not just about the black soot on the wall where the fire was. Smoke can travel all through your house, behind walls and under flooring, into vents and attics and basements, and it is absorbed by carpets, upholstery, and other textiles. And smoke stinks! And stinks. And stinks.
Smoke damage clean up needs to be comprehensive because smoke damage can last and can be so pervasive that, if not treated quickly and thoroughly, can create a house that is basically uninhabitable.
While you can begin the smoke damage clean up yourself by opening windows and doors and vacuuming carpets, the most important thing you need to know about smoke damage clean up is that it takes a professional with expert knowledge and specialized products and equipment to truly rid your home of the damage from the smoke.
Don't wait to get started on smoke damage cleanup after a fire. Contact Can-Restore for the best Smyrna, GA professional smoke damage attention in the region.