Is smoke damage clean up suddenly at the top of your priority list?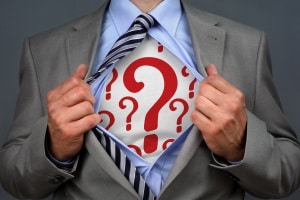 Oh man, the after math of a fire can be brutal, including the smoke damage clean up. Smoke damage is one of the worst, most lingering, and hardest to manage aspects of a fire. We tend to imagine the charred remains of our home and belongings when we think of fire damage, but it's often the smoke that does the most damage. Here's what you need to know about the most important elements of smoke damage clean up.
Remember: Smoke Travels
One of the most important things to remember when tackling smoke damage is that smoke travels. You might have a kitchen fire, but rest assured, you have smoke damage in other rooms besides just the kitchen. You'd be surprised how far and how fast smoke can travel to other rooms in your home leaving soot and smoke residue and that horrible smoke odor behind.
A good inspection by a professional will help you to identify where the smoke has gone, what rooms or areas have been affected, and the best course of action for treatment and clean up. A professional with training and experience understands the nature of smoke and will be able to determine the level and extent of cleaning necessary.
Different Fuels Mean Different Smoke Damage
Smoke damage will differ depending on the fuel that burned during the fire. For example, if you have a kitchen fire with a lot of burned protein and grease, which is very common for a kitchen fire, you will end up with soot residue that is similar to a greasy substance. This type of soot is very difficult to clean. Doing so without the proper tools and equipment can actually make it worse.
Without training, experience, and an understanding of the science of fire, it would be hard to determine the type of soot and smoke based on the fire that burned. In many cases a fire contains a variety of fuel sources. Being able to break down the fuel and evaluate the soot and smoke will enable a restoration specialist to choose the right course of action.
The Right Tools and Products Make the Difference
One of the most important elements when it comes to cleaning up smoke damage is having the right tools and the right products. It takes more than a mop and a dust rag to clean up soot and smoke residue. The type of residue dictates the type of cleaning product. If it was a high-oxygen fire, the residue is going to respond differently to cleaning than a low-oxygen fire. Understanding when to use a low-alkali cleaner (for high-oxygen fires) and a high-alkali cleaner (for low-oxygen fires) is critical to effective smoke removal.
You don't have a closet full of smoke clean up tools or a basket of degreaser, peroxide cleaner, and chemical sponges on hand for cleaning up smoke. That's why you call on the right techs who have invested in the right stuff to get the job done the right way.
Don't Dismiss the Smell, It Won't Go Away On Its Own
Smoke odor is one of the unfortunate by-products of a fire. It is one of the most important things to address during clean up. Smoke odor that isn't treated and removed properly can actually make a house unlivable. So understanding the science behind smoke odor removal is an essential element to smoke clean up.
There are a variety of ways to treat smoke odor, but most include odor removing detergents as well as ozone generators to help rid your home of the smell.
If you've had a fire and are now facing the resulting smoke damage, don't try to clean it up on your own, there are too many elements that come into play.
Contact Can-Restore for help with smoke damage clean up by clicking or calling (770) 735-2695.