The Secret to Smoke Damage Removal in Woodstock
If you have a fire in your home, one of the priorities is to remove smoke odor from the house. Also, you will typically have water damage repairs to worry about and fire damages to fix as well. Finally, you need to put your life back together after a devastating and terrifying event. But that is not all. You also want to get back into your home. When will it be livable and in pre-fire condition? When will the foul smoke odor be gone? While smoke damage removal in Woodstock can be a challenge, it is not insurmountable. Here's what you need to know.
What Is Smoke?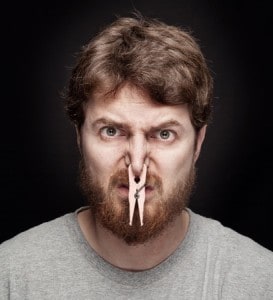 It seems like a funny question, but smoke is more complicated than you might think. Smoke is a mixture of the things that burn in any one fire. It can be made up of chemicals and tiny particles, generally, some liquid, solid, and gas. In addition, smoke contains carbon dioxide, carbon monoxide, and soot. The latter of which is made up of carbon particulate matter.
Why Does Smoke Kill?
Visible smoke is mostly carbon, oils, and ash and is a result of incomplete combustion. That is generally what happens in a house fire because not everything burns completely. Smoke is incredibly dangerous, causing nearly 75% of fire-related fatalities via smoke inhalation. Why is smoke so deadly? First, when the fire is burning, smoke is super hot and can burn airways, making breathing impossible. In addition to that, fire and smoke consume oxygen and produce carbon monoxide and carbon dioxide. That lowers oxygen concentrations in the surrounding air and increases CO and CO2 levels. The result is a deadly mixture of gases that kill in seconds at high enough concentrations.
Why Does Smoke Smell So Bad?
There is nothing like the smell of a campfire to make you nostalgic. It smells so good and earthy. How about the smell of a house fire? Not so much. Why is that? Because a campfire burns wood only, it will smell a certain way. Wood, an organic material, results in smoke and soot made of water, organic compounds, minerals, and carbon. A house fire generally burns organic and synthetic materials. Synthetic materials are artificial and include appliances, furniture, paint, cleaning chemicals, and plastics. When combinations of these household items burn, the smoke is toxic and foul in odor. Smoke damage is dangerous, and toxic smoke has an overwhelmingly unpleasant smell.
Why is Fire Smoke Odor Sticky?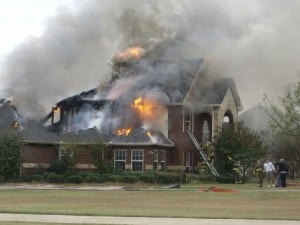 Fire smoke odor lingers. And lingers. And lingers. Unless it's treated properly, it can be next to impossible to get rid of the smoke odor effectively and permanently. The smoke and soot settle on every surface, making smoke damage removal in Woodstock not a DIY project. Smoke and soot damage everything, including walls, ceilings, flooring, furniture, belongings, and inside cabinets and behind walls. But it gets worse. Smoke damage permeates all, including cabinet cavities, under subfloors and attics, and throughout insulation. Opening the windows and turning on some fans is not an effective way to get rid of the smell. Instead, the soot and smoke residue must be properly cleaned and removed. But this is not an easy job, even for professionals.
Is It Possible to Remove Smoke Damage and the Lingering Smell?
It is possible to restore your home after a fire successfully. This includes the pre-fire smell of your Woodstock home, too.  Proper procedures and standards of care ensure the cleanup is done right. However, after a residential home fire, the worst part of the recovery process is the lingering putrid smoke smell. When the smoke odor is left untreated, it can make a home unlivable.
What Do Smoke Damage Removal Companies Do?
It is critical to make sure the restoration process after a fire is complete. Hire certified and experienced technicians with proper training. Can-Restore will take care of you and your home and get you back to normal. Here are some of the steps a professional restoration company will take when removing smoke damage after a fire.
They act fast with an emergency response to assess the damage.
Soot and residue cleaning using professional-grade products is necessary to remove smoke damage.
It is best to use the right tools for the specific type of fire and smoke damage.
Clean the surfaces and textiles in the home, including flooring, carpeting, clothing, bedding, and upholstery
Apply ozone treatments to destroy the odor-causing molecules in the air and on surfaces inside the home.
Clean and remove smoke odor with industrial air cleaners and air filtration systems with smoke particle removal filters.
Call Can-Restore for Smoke Damage Removal in Woodstock
When smoke damages your home or business, look no further than Can-Restore. We are the Woodstock smoke damage removal experts. Call us for water damage restoration, mold removal, smoke damage repair, fire damage restoration, and storm damage repair. Contact Can-Restore for professional treatment to remove smoke odor by contacting us online or calling (770) 735-2695. We have proudly served these areas for over ten years and counting.