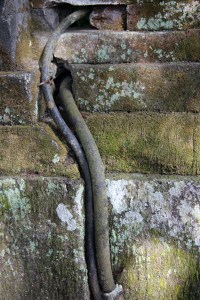 It's popular for mold remediation to be recommended for every spore you see, but is it necessary? The answer: sometimes, but it's not always obvious. When doing a mold assessment, look for actual spore growth. Then look to see how much area it covers.
The Environmental Protection Agency (EPA) advises that any moldy areas large than 10 square feet be remediated by a professional. While most mold is not always toxic, it can have serious side effects. For instance, mold can aggravate asthma or upper respiratory problems for sufferers who visit your home.
The goal of mold remediation is total removal of the contaminated materials in your home. Done correctly, the mold won't spread to other areas, and the air will be sufficiently filtrated to get the problem out of your house.
The process is simple. First, the affected area is contained, ventilated, cleaned, and disinfected. Your professional will dispose of any contaminated materials. Next, a fungicide will be applied. Finally, an assessment will be done to identify any ongoing humidity or moisture problems to ensure that the mold problem does not occur again.
Need more information on mold remediation? Download our latest report on Fire, Water, and Smoke Damage for home and business.