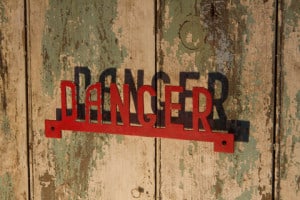 Mold is pesky business! Not only is it unsightly, but it's also dangerous. It's dangerous for your health and it's dangerous to the integrity of the structure. When mold is present as a result of water damage, mold remediation is the only way to eliminate the danger.
#1 Most Important Reason for Mold Remediation Services: Health
Mold can cause a number of health issues, some minor and some severe, although if left untreated symptoms can continue to worsen. These symptoms include nasal stuffiness, eye and skin irritation and wheezing and shortness of breath. If the mold isn't addressed with mold remediation, symptoms can even include upper respiratory distress including asthma.
#2 Most Important Reason for Mold Remediation Services: Structural Integrity
When there is a flood or water damage in your home, mold can start to grow and can spread rapidly. It can move through walls, flooring and ceilings. It can hide inside attics and crawl spaces, and between drywall and studs, making it very difficult to reach. As mold expands, it damages the material it's growing on and compromises its integrity, leading to loss of overall structural soundness. Without professional mold remediation, the damage will continue to spread.
If you've had a flood or water damage, it's probable that you have mold in your home, whether you can see it or not. Contact Can-Restore today to get more information on mold remediation, and download our latest report on Fire, Water, and Smoke Damage for home and business.