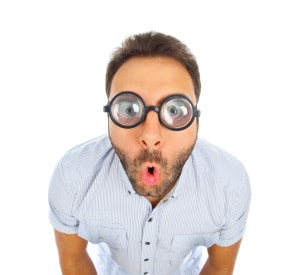 What do storm damage specialists in Atlanta do, anyway?
Have you ever wondered what a day in the life of might look like? When a big storm pushes through leaving a mess of damage in its wake, the first people on the scene to help are the folks that specialize in storm damage restoration. You might have an idea what they do, but here's a glimpse into what their jobs really entail.
Emergency Response
Because storms don't care if they happen during bankers' hours, restoration technicians are available 24/7 to respond to your emergency. Taking care of their customers as quickly as possible is their primary concern. The longer storm damage sits, the more damage it does. Quick response is key, and part of the job.
Technical Knowledge, Training, and Expertise
When a specialist gets to the site where a storm has wreaked havoc, they have to know how to evaluate the situation and assess the damage. Understanding the specifics of a storm and the damage it can do is what makes them effective.
They need to be able to look at your home or building and create an action plan that will not only be thorough and effective, but also efficient and timely. This ability comes with training, certification, and experience.
Water Extraction
One of the biggest and most important jobs a restoration tech will be responsible for is water extraction. Most storm damage includes water which can come from a number of sources. It can be from a leak where rain gets in, flooding in the home from torrential downpour, a flood created by a natural disaster, or even a burst pipe from a freeze.
Water extraction is one of the most common and most critical parts of their job. Getting the water out first is the best and only way to save the building and its contents as well as preventing the growth and spread of toxic mold.
Packout and Storage
Removing your belongings by packing them up and moving them to storage is a frequent part of storm damage cleanup. Getting stuff out of the way makes for easier cleaning and repair. It also allows for those items to be evaluated and either discarded or set aside for restoration.
Fire and Smoke Damage Cleanup
Occasionally a storm can cause a fire to start, either from a lightning strike, a downed power line, or exposed electrical. When this happens the result is fire and smoke damage, another essential part of the job. Having the knowledge to deal with different types of fire and the resulting smoke is a key job requirement.
Mold Testing and Removal
Since water is generally a huge part of most storms, water damage is often the end result. One of the biggest concerns with water damage is mold and mildew growth. Mold can be toxic and dangerous, and needs to be treated correctly to avoid spreading the spores and creating a worse situation.
Storm damage techs know how to address the mold to prevent the spread, to contain the situation, and to prevent future mold growth. This is really important to the safety and stability of your home.
Tree Removal
Many times a storm will knock down tree limbs or even entire trees. High winds, tornadoes, and tropical storms can all cause downed trees and branches. Restoration companies work to remove these trees from your home and property by lifting them up and off structures instead of dragging them to prevent further damage. If you have a tree on your house, you know who to call!
We don't give much thought to the experts out there dealing with storm damage, except when we need them. They do a lot to help when disaster hits, and can help you get back on track when you're looking at storm damage to your home or property.