Everything you need to know about the fire restoration process if you've never been through it.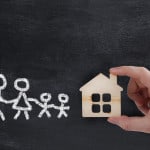 A fire is one of those things we all hope never happens to us. Fires are scary and destructive and can put you on an emotional roller coaster. But fires happen, and if it happens to you, it's good to be informed and prepared about what happens after the fact. Because if you've never been through it, how would you know what actually happens during the fire restoration process? Here are some of the basics.
Step 1: Contact a Fire Restoration Company
After you've called your insurance company, the first step to fire restoration is to contact a restoration company. Any reliable company will have 24/7 emergency service. The sooner you get the process started the better. The longer fire damage sits untreated, the more damage it can do.
Step 2: Damage Assessment
A fire restoration company will come to your home as soon as you contact them to assess the damage. They will give you an estimate of the cost and the amount of work that needs to be done. They'll look not only at the damage from the flames but also the soot and smoke damage as well as the water damage left behind when the fire was extinguished.
Step 3: Fire Damage Restoration
Once the damage has been assessed, fire restoration can begin. There are many steps involved to be sure it's done right the first time. These steps include cleaning soot and smoke residue, ozone treatment for the smoke damage and odor, air purification, water extraction and drying, structural stabilization and/or demolition, packing and storage of personal belongings if needed, restoration of documents, furniture and electronics, mold mitigation, and, if necessary, response by a catastrophe team.
Understanding the steps you'll go through after a fire to complete fire restoration can make the process seem less daunting. If you are the victim of a fire, don't hesitate to get the process started immediately.
Call Can-Restore at (770) 735-2695 for immediate response and professional service when you need to get the fire restoration process started.