Top 6 Things Everyone Must Know About Filing Fire Insurance Claims in Canton
In Canton, filing fire insurance claims should not be as bad as people say. But homeowners in Canton filing fire insurance claims really say it is a nightmare. Dealing with fire cleanup and smoke damage after a fire is enough to address. But filing fire insurance claims must be done as well. These claims can be overwhelming, but they do not need to be. Can-Restore is here with some simple advice to help you survive the fire insurance claims process.
#1: Review Your Policy BEFORE You Need to File a Claim

If you're in the thick of dealing with fire and smoke damage, this won't help you at all, but if you haven't been the victim of fire yet, now is the time to review your insurance policy. Many policies won't cover all of your losses in the case of a fire, no matter how minor or major. So make sure you have enough protection to cover the value of your home and your belongings should the unthinkable occur.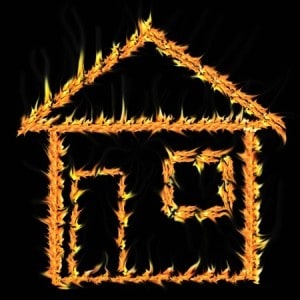 #2: Contact the Insurance Company After Calling 911

If there is a fire in your home, the first call you make is to 911. The second call you make is to your insurance company. The quicker you can get the claims process started, the quicker you can get relief, assistance, and reimbursement. Even if you don't have details about the damage yet, you can get the ball rolling with whatever information is available at the time.
#3: Know Your Canton Home and Be Able to Describe It
If you have photos and videos of your home this is going to be easy. Otherwise, it all has to come from your memory. If you have a small kitchen fire, this isn't going to be as important, but if you have a devastating fire that is a partial or complete loss of your home, you will need to know whether you had drywall or plaster. What kind of roof did you have? What types of windows were installed? Did you have special fixtures or home security? These are just some of the questions to which you will need to know the answers.
#4: Know the Value of Your Home and Your Belongings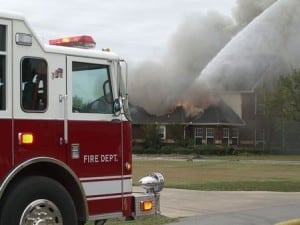 It might seem silly to keep track of every possession, and most of the time you won't need it, but if there's a fire you will be glad you have it. An easy way to do this is to go through your home and take photos or videos of each room with a quick inventory of the items and their value. This will be incredibly important when filing a fire insurance claim.
#5: Understand Insurance Coverage for ALE
ALE stands for Additional Living Expenses, and this will change your life should you need a place to stay if a fire renders your home unlivable. Pay attention to your policy to make sure ALE is included, and be sure your agent handles the ALE claim for you properly. This will allow you to pay for a hotel or a rental home until your home is repaired or rebuilt.
#6: Contact a Reputable Fire Restoration Company
When the fire is out and everyone is safe and the house has been secured by the firefighters, it's time to contact a restoration company. They will need to get on-site as quickly as possible to address the damage. The faster they can start the cleanup and restoration process, the more likely it is you'll have a complete and successful repair and recovery.
Can-Restore Knows Fire Damage Restoration and Filing Fire Insurance Claims in Canton
We all hope to never have to deal with fire and smoke damage in our homes. Fire is the biggest fear for most homeowners and renters. but fires do happen. So, it is important to know the ins and outs of dealing with fire damage. Can-Restore restoration professionals are here to help you. We are on your side and will help you get through any disaster. Contact our expert team at Can-Restore for help with fire and smoke damage and filing fire insurance claims by calling (770) 735-2695.