Are you prepared for post-flood water extraction?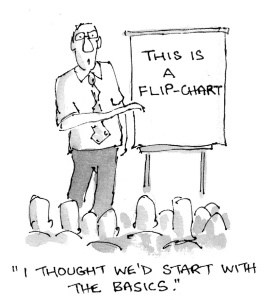 There's a first time for everything, and that includes water extraction following a flood. Are you a flood rookie? Don't feel bad, most of us are. Fortunately. But as with many things in life, flooding happens when you least expect it, and often when you've finally settled into the mindset that it will never happen to you. So, since you're a rookie, here are some basic solutions for dealing with water extraction when the flood waters have receded.
First and Foremost, Make the Calls
When there is a natural disaster or a household failure that results in flooding, the first thing you must do is call your insurance company. Don't have flood insurance? Call them anyway. There may be some part of your policy that can help you offset the cost of restoration and repair.
And on that note, maybe it's a good time to consider flood insurance. Just something to consider.
The second call you need to make is to a flood damage restoration company. Time is of the essence when you have water in your house, and the longer you wait to deal with it, the more damage it can do. Flood restoration companies understand the urgency because they understand how quickly flooding can take place and how quickly it can cause devastating damage.
An Argument Against DIY
It's so tempting to want to dive in (no pun intended) to your flooded basement and start working on getting the water out, but there are so many reasons not to. Safety is number one. When you see water sitting in your basement your first thought might not be about electrocution. Or bacteria riddled water. Or toxic chemicals floating by. But a flooded basement, or any other room in your home that has water in it, is going to be a danger zone if flooding is unfamiliar territory to you.
When a room is flooded it can hide electrical dangers like submerged outlets, appliances that are still plugged in, and even power lines that may have come down onto your home during a big storm.
Another warning, watch out for the water! It's not just rainwater, or water from a burst pipe, or water from a broken appliance anymore. Once your house floods, the water comes in contact with chemicals that are stored in your home like fertilizer, paint, and cleaning products, as well as debris that gets pulled up and stirred in to the lake that used to be your home.
And finally, when it comes to danger in the water, watch out for bacteria. Flood waters from a storm can bring in a huge array of bacteria with it that can be quite toxic and dangerous. And something you might not want to think about is your sewage system. When flood waters hit the sewage line, well, just imagine what happens to the water in your house.
What the Pros Will Do
Water extraction is not for the faint of heart, and when you have major flooding, it's also not for the inexperienced. If water removal is done improperly, or incompletely, the effects can be catastrophic. So here's what the pros will do:
Rapid response to secure property, salvage belongings, and begin cleanup
Water extraction with specialized tools to remove all of the water and dispose of it properly
Drying including carpets, flooring, cabinets, walls, and wall cavities
Drying of personal property and dry cleaning, if necessary
Mold inspection and mold removal
Why Leave it to the Pros?
If you've never experienced a flood before it's hard to fathom the magnitude of the damage. Not only will you be recovering from the emotional trauma of being a flood victim and the loss that often goes with it, but you don't have the experience or the equipment to address the water on your own. Nor should you. That's why there are experts. So you can regroup and recover and they can get your house back in order.