Are there questions you've always wanted to ask a storm damage specialist?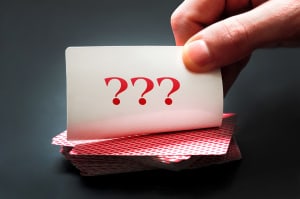 Do you know what storm damage specialists do? If you've ever had storm damage to your home or business, you probably have an idea, but the scope of their expertise goes beyond cleaning up a flooded basement. So here's your chance! It's time to play 20 questions (or 6 questions) with a storm damage specialist. Go!
Question #1: What are the most common types of storms in Georgia?
Georgians are lucky, we live in a mild climate. Typically the types of storms that cause damage include thunderstorms, high winds, lightning, and freezing rain and ice storms.
Question #2: What is the most common type of damage that results from each of these types of storms?
Here is a breakdown of the common types of damage caused by different types of storms:
Thunderstorms: The deluge of rain from thunderstorms can cause flooding, water damage, broken gutters and downspouts, landscape damage, and foundation damage.
High Wind: Extreme wind can lift shingles, pull off shutters, dislodge siding, damage lawn and garden furniture, break tree branches, and even uproot landscaping.
Lightning: The main damage from lightning is fire. When lightning strikes a home it can cause a fire directly or it can heat an object up to the point of starting a fire. Lightning can also cause damage to the electrical wiring in your home, depending on where it hits your house. The most common lightning strikes are to trees, and if a tree is broken from the strike, that broken limb can do a lot of damage depending on what it falls on.
Freezing Rain and Ice: The most common damage caused by freezing rain and ice is broken tree limbs and downed power lines. Ice is so heavy that when it accumulates as little as half an inch it can easily break huge tree branches and pull down power lines causing widespread power outages.
Question #3: Can you help with the insurance claims process?
Yes. The best storm restoration companies are a one-stop-shop. They should be able to streamline the restoration process for you so you don't have to deal with a bunch of middle men or a multitude of different companies.
Question #4: Do you trust the technology?
Without question the latest technology for dealing with storm damage is state-of-the-art. With everything from cutting edge water extraction equipment to the latest technology in ozone treatment, and from the most effective mold testing, removal, and mitigation procedures to the air purification and air quality testing, we are completely confident we can do the best job possible taking care of any damage that might occur as the result of a storm.
Question #5: Can I call you anytime, day or night?
Yes. Reliable restoration services are available 24/7 for emergencies, such as those caused by storm damage.
Question #6: Do you like being called in the middle of the night for storm damage?
If we could have our way storms would only occur Monday through Friday, 9 to 5. But since that's not a possibility, we're happy to be able to help individuals, families, and businesses get back on their feet after a storm by giving immediate help when they have storm damage.
Storm damage happens, and if it happens to you, don't hesitate to call an expert for damage control, repair, and restoration.