When disaster strikes your home, Woodstock restoration services will help you survive the ordeal.
Do you really need Woodstock restoration services after an unexpected disaster? Your home is your castle and a place where your family should feel safe. However, you can't always stop bad things from happening. If you find yourself trying to clean up fire or water damage after an emergency, DIY is not the best method. Hiring a professional company to restore your home is a better answer. Here's how you'll benefit:
Here Are The Top 4 Ways You Benefit from Woodstock Restoration Services
1. Improved Structural Integrity
Interior and exterior damage aren't always cosmetic—there is also a high probability of structural damage as well. Once you open the walls, you may find buckling support beams, burst plumbing pipes, or a failing roof. Unless you run a contracting business, repairing these issues may be out of your league. But for a restoration company, it's just another day on the job.
Inspecting the structural integrity of your home after any type of disaster is a must. After all, you want to protect your family at all costs. If you ignore these problems, they won't go away. They'll continue to get worse over time. Professional restoration will address these problems, so you don't have to worry about the walls collapsing anytime soon.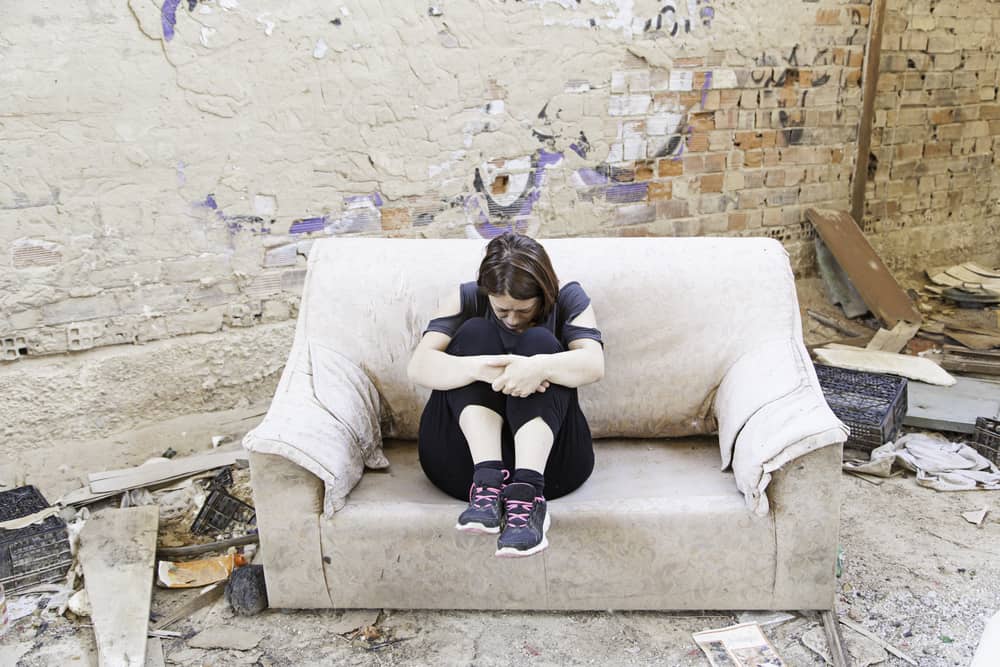 2. Healthier Home
Depending on the type of damage, your home may pose a health risk to your family. Fire and smoke, for example, will decrease indoor air quality. Hazardous chemicals may contaminate your air ducts. Water damage may lead to mold or mildew problems. Restoring your home will not only make it look better physically, but it will also make it a healthier place to live.
During the restoration, a skilled team will inspect every part of your home from top to bottom. The goal is to erase all signs of damage. Problems that may lead to health concerns are often silent. Without the proper training, you may never even know these issues exist—at least until someone gets sick. Restoring your home is the best way to keep your family happy and healthy.
3. Insurance Claim Support
You pay your homeowner's insurance premiums on time, assuming they'll be there if you ever need to file a claim. What you may not realize is how difficult insurance companies make the claims process. Not only do you have to fill out long, tedious forms, but then you must deal with adjusters and red tape. Remember, the insurance company is in the business of making money, and they don't want to write you a check unless there's no other way out.
Dealing with your insurance company can manifest into a massive headache. Working with an insurance-approved restoration team, however, can help mitigate the situation. While insurance agents want to minimize payouts, restoration companies know how to get you the most money to make repairs.
4. Peace of Mind
After a sudden disaster strikes your home, it's not uncommon to feel uneasy. The place where you once felt the most secure is no longer deemed safe. You worry about the well-being of your family and wonder how you'll pay for repairs. DIY restoration will send your mental health on a downward spiral. What if you don't fix it correctly? What if you miss something? What if? These questions will only raise your blood pressure and make you lose sleep. 
There's no reason to take on all this stress alone. While a disaster may have destroyed parts of your home, you shouldn't allow it to destroy you too. Working with a restoration company will put your worries to rest. When the restoration is complete, your home will be in near-perfect condition. The pros know how to locate and fix any issues they find—even if it's hidden from view. They will eliminate all traces of water, smoke, or fire damage for good. And, best of all, you'll be able to sleep easily at night.
Trust Your Woodstock Restoration Services to The Professionals

Buying a house is the biggest purchase you'll make. It's important to do everything possible to keep it in good condition. However, even the best homeowners can't avoid unforeseeable problems. When disaster strikes your home, you need to know how to remedy the situation as quickly as possible. The sooner you act, the sooner your home will be habitable again.
Can-Restore knows what it takes to restore your property after all types of natural disasters. You can count on our expert team to clean up your home after water, fire, smoke, or storm damage. With our years of experience and unyielding work ethic, you can rest assured your home is in competent hands. We'll see the project through from start to finish. When we leave, your home will be in better condition than before the crisis. 
Contact Can-Restore for help with Woodstock restoration services by clicking or calling (770) 735-2695.