How can storm damages restoration help get your life back to normal?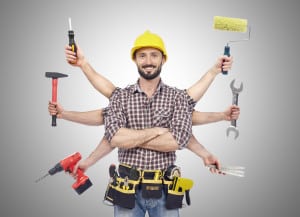 Storm damages restoration is sometimes needed after a weather event, both for the sake of handling repairs and to prevent further damage. Second to a quality insurance policy, they're one of the most important investments you can make in protecting your home and family. Mother Nature reigns supreme, and there will be times when our modern conveniences suffer the consequences of meteorological conflicts. What can you do to reclaim the quality of life you enjoyed before the storm? Professional restoration services are a big help.
Here are four ways hiring storm damage restoration pros can restore your comfort and peace of mind:
Professionals know what damage looks like.
Unless you're a contractor in your day-to-day life, you probably don't pay much attention to the intricacies of how homes look. For instance, restoration professionals can tell from a distance whether the exterior of a home has been compromised by just the spacing of the panels. Laypersons don't have that knowledge, and may miss obvious indicators that your home is at risk for serious—and expensive—damages.
Because storms regularly cause damage to different areas of your home, it's important to call in a restoration specialist because they are trained to pinpoint a wider range of problems than those who specialize, for instance, in roof or siding repair.
Storm damage restoration contractors can work with your insurance.
According to the National Storm Damage Center, having a contractor available to walk through an on-site inspection with an insurance adjuster can prevent delayed or denied claims. Having a qualified professional at the scene to point out evidence of damage and give realistic estimates for how much it will cost to have repairs completed will help expedite your claims approval. It will also prevent you from being backed into a corner by an overly critical adjuster who questions whether or not damages were preventable or whether restoration services are really needed.
Remember, insurance is there to help pay for direct problems and to prevent new problems from happening, so insisting on removing and replacing carpet vs. just extracting and drying—though much more expensive—is completely acceptable because of the dangers of lingering water damage leading to mildew or mold.
You will stay healthy and safe.
There are certain problems that demand immediate storm damage restoration in order to prevent health problems. This is especially true for older homes containing asbestos or lead-based paint. If you have pets or children, you may not be able to remain in your house while repairs are put into motion.
Unfortunately, a layman may not be able to know right away whether a situation is dangerous or not. The savings of staying in your home could be outweighed by the eventual costs associated with fighting a serious infection, injury or pest infestation.
Professionals will do the hard work while you recuperate.
Storm damage can take a toll on more than your property value. Maybe you were injured? Maybe you're feeling especially anxious or stressed following your run in with the elements? Hiring a restoration company allows you to take the burdens of recovery off of your shoulders and seek help from another trustworthy source.
Living in modern society comes with certain risks. Run-ins with Mother Nature are at the top of the list—hail and high winds to hurricanes and wildfires. To an extent, these incidents are inevitable, but how you recover is up to you and the resources you have available. Seek out the most competent partners in the industry to help you rebuild your life.
Contact Can-Restore for help with storm damages restoration by clicking or calling (770) 400-9018.