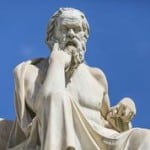 Everyone has a philosophy. When it comes to storm damage repair, you want to pick the company whose philosophy aligns with your needs. Here are some things to keep in mind.
Emergency Response? Yes, Please!
24-hour emergency response is a must when it comes to storm damage repair. Since damage from different types of storms often includes water and flooding, it's really imperative that the company you work with offers emergency response. Water can't just sit around and wait for banker's hours; it needs to be taken care of yesterday.
High-Tech Equipment? Indeed!
Storm damage repair, like so many things, requires expertise and the right equipment. Is it safe? It better be! Is it effective? If not, it's of no use. Is it high tech? State of the art equipment means it'll be more effective and more efficient dealing with your storm damage repair.
Streamlined Process? You Bet!
When you're managing storm damage repair the last thing you want to do is go from company to company to get everything done. You want one company who manages the entire process, start to finish, in a streamlined way that will help you get everything you need without the hassle of dealing with multiple contractors.
Does this sound like a philosophy you're willing to put your trust in? If yes, give the Can-Restore in Marietta, GA a call today with quick, effective and hassle-free storm damage repair at (770) 735-2695