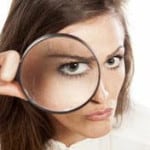 Have you had a flood or a leak lately? Has there been standing water in your home? Or are you suffering from allergies you hadn't previously had? Does your home smell musty? These are all reasons to consider mold inspection services. But is it worthwhile? Here's the information, you be the judge.
Reasons for  Mold Inspection Services
If you suspect you have mold growing in your home you can tell for sure by having a mold inspection. Mold can cause health problems such as allergic symptoms, respiratory symptoms, even mental and neurological issues.
Already Know There's Mold?
A mold inspection is still an option. Just because you can see some mold doesn't mean you can see ALL of the mold. Mold grows and colonizes and sometimes it moves in directions and into places you can't see and don't expect.
Mold Inspection Basics
A mold inspection consists of a visual and technical assessment of your home. Not only will a professional use visual cues to determine the presence of mold and the extent of the mold damage, but they can also use tools such as moisture meters and fiber optics to see into hidden spaces and identify colonies where they aren't normally visible.
What to Do Now
Once your mold inspection is complete it's time to take action to mitigate the mold and the mold damage. Do not attempt this yourself! It's important not to disturb the mold. Mold itself is not dangerous, what's dangerous are the mold spores that become airborne when the mold is disturbed.
Trust a professional to inspect your home for mold and to complete the mold removal and mitigation process. Want a reliable source for mold inspection and mitigation? Check out the Roswell, GA Can-Restore today.