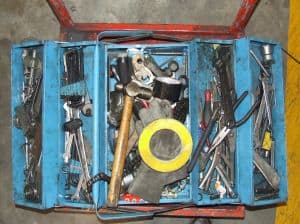 Everyone loves to think they can handle difficult situations and circumstances themselves. It makes us feel strong and in control and self-sufficient. The truth is, if you've experienced a fire, you need to rely on fire restoration companies. Here are a few reasons why.
Devastation and Heartache
When you've had a fire the emotions can be overwhelming. Fire restoration companies come in and take the reins of your home or business restoration. They deal with the logistics of cleanup and rebuilding so you can take a breath and start to heal.
Equipment and Expertise
Cleanup after a fire isn't as easy as sweeping up the soot and throwing away what's been burned. The soot and smoke residue can be toxic and are difficult to clean. The water left from the fire hoses can seep into walls and floors, and down through ceilings. The debris can be dangerous and difficult to move. And the damage to the structure can be difficult to see and accurately assess to the average home or business owner. Fire restoration companies have the equipment and the expertise to clean up the aftermath without doing further damage and without compromising safety and results.
It's More than Just a Mop and Broom
Fire damage restoration companies know that a home struck by fire needs more than just cleaning up what's visible. It needs water extraction and dehumidifying. It needs ozone treatment, odor cleaning and air purification. It needs structural stabilization and restoration of the building and the belongings.
We'd all like to think we can handle a fire cleanup, but the truth is it's just too big a job and it requires a lot of know-how. Leave it to a fire damage restoration company.