Fire insurance claims can be awesome. Here's how.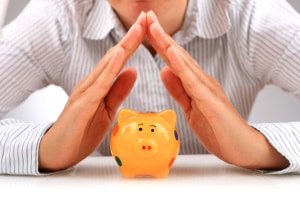 Ack! Insurance! That's a pretty common reaction when the topic of insurance comes up. But what would we do without it? Especially if a disaster hits your home. There are a lot of reasons we need insurance, and a lot of reasons fire insurance claims specifically aren't as bad as you think.
Let's start with what would happen without fire insurance claims. We'd have to pay out of pocket to repair any damage caused in the event of a fire. A small fire might be manageable with some savings and a credit card, but what about a devastating fire? Or a total loss? That's not something most people can recover from financially without insurance.
Another important point is that fire insurance claims aren't as hard to file as you might think. In fact, your insurance company is the first call you should make (after 911, of course) in the event of a fire. Getting the claims process started quickly is the key to getting your home put back together as soon as possible.
Worried about dealing with fire insurance claims? Most fire damage restoration companies will help you manage the fire insurance claims process. With most policies you're fee to use whatever restoration company you choose, and most companies are more than happy to help guide you through the process to ensure your coverage will pay for the repairs from fire damage.
Don't worry for another second about fire insurance claims. They're not as bad as you think. If you have a fire, the first call should be to your insurance company, but your second call should be to Can-Restore, your local leader in fire damage restoration. Just call (770) 735-2695 for help when you need us.